In Bram Stoker's Dracula, a humble chicken dish called
Paprika Hendl
is featured; it is a simple and delicious dish with Hungarian, German and Transylvanian origins.
You can
click here
for the literary and cultural history of this dish as well as the recipe and step-by-step pictures of the preparation:
http://foodsoftheworld.activeboards.net/paprika-hendl_topic1001.html
In the past, we've had an annual event right around Halloween time, centered around this intriguing dish; I was wondering if there might be any interest in reviving that tradition?
Here are some photos from past preparations: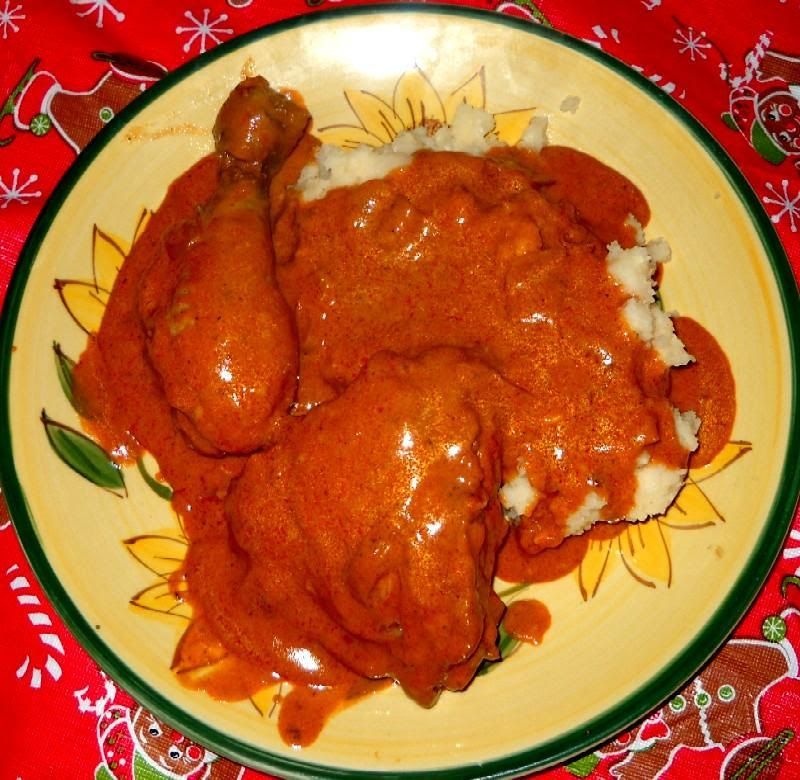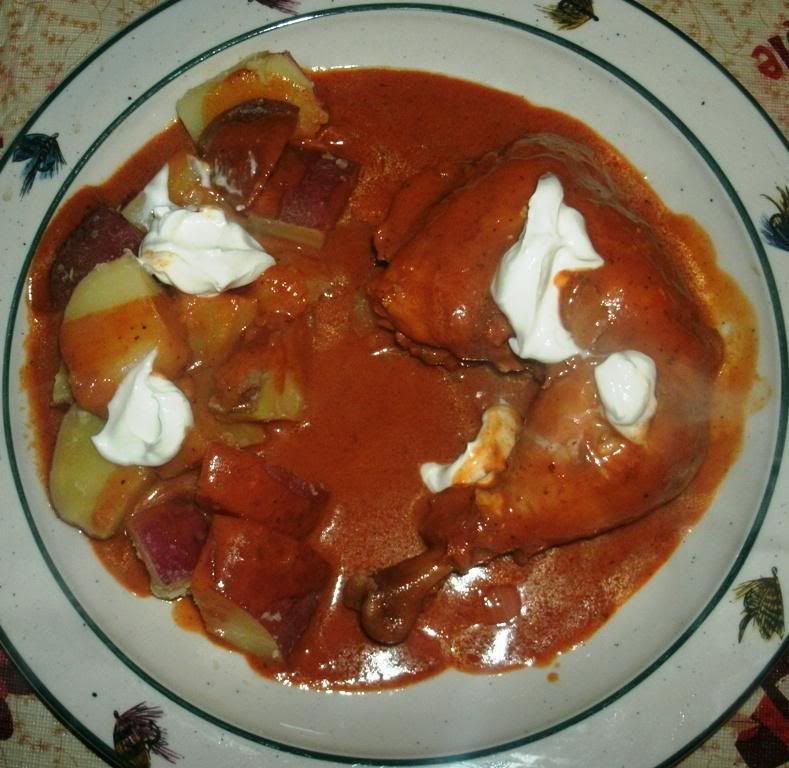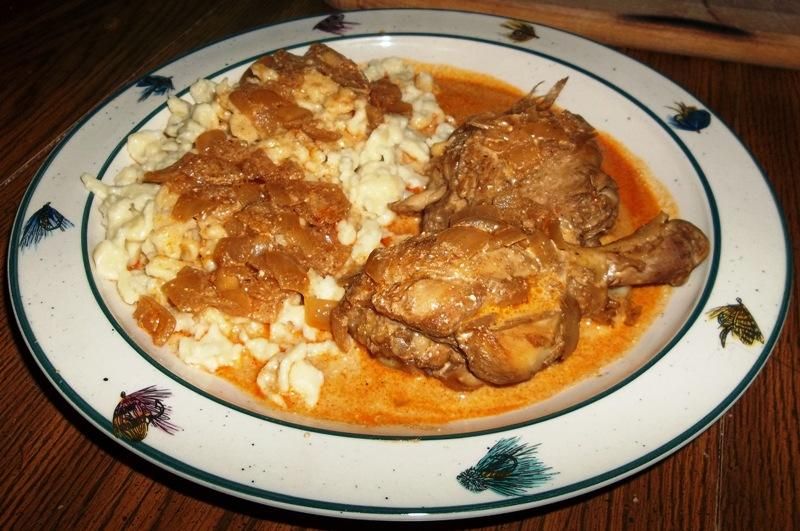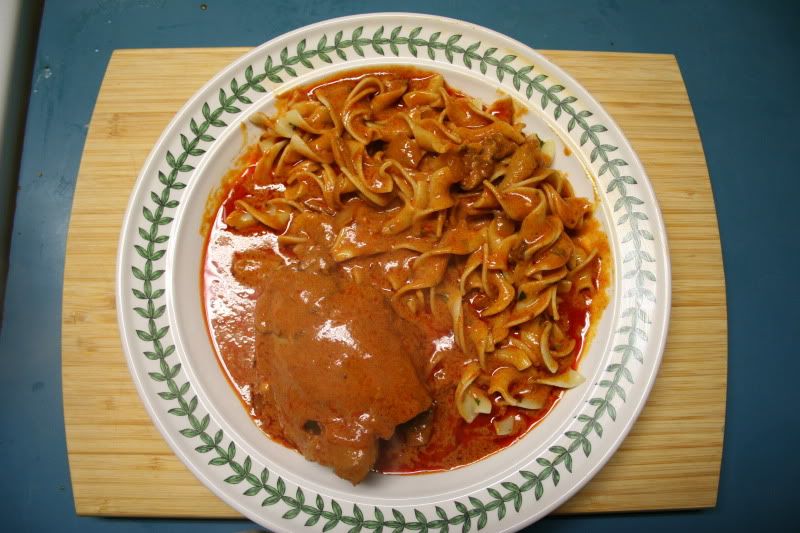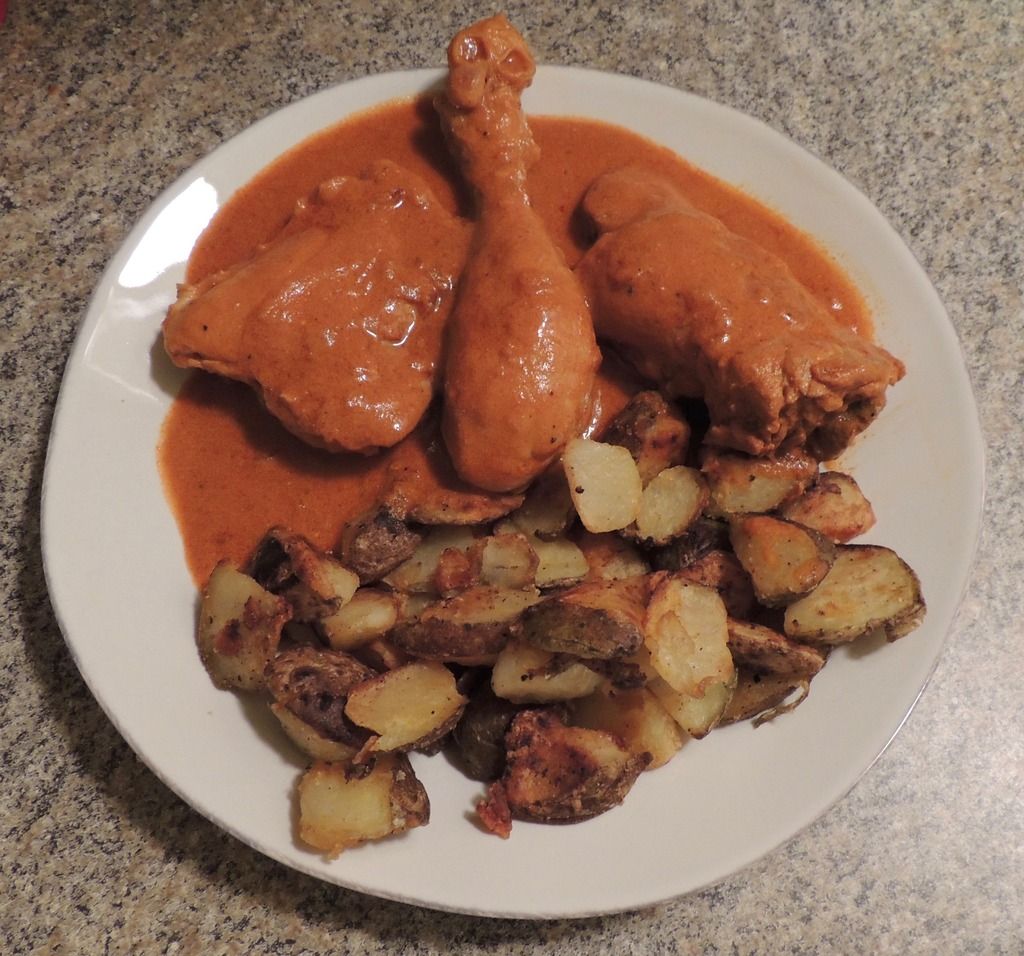 If anyone is would like to, I'll propose that we have this "dinner party" during the time from 28 October through the 31st of October.