everyone knows this one - and if you don't, you should! very easy, and very delicious.
here's all you need (the eggs are for the cake):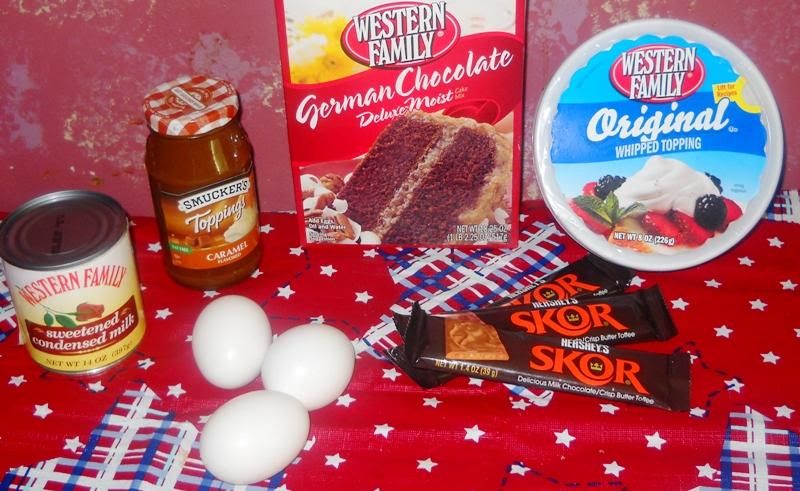 first, bake the german chocolate cake according to package directions: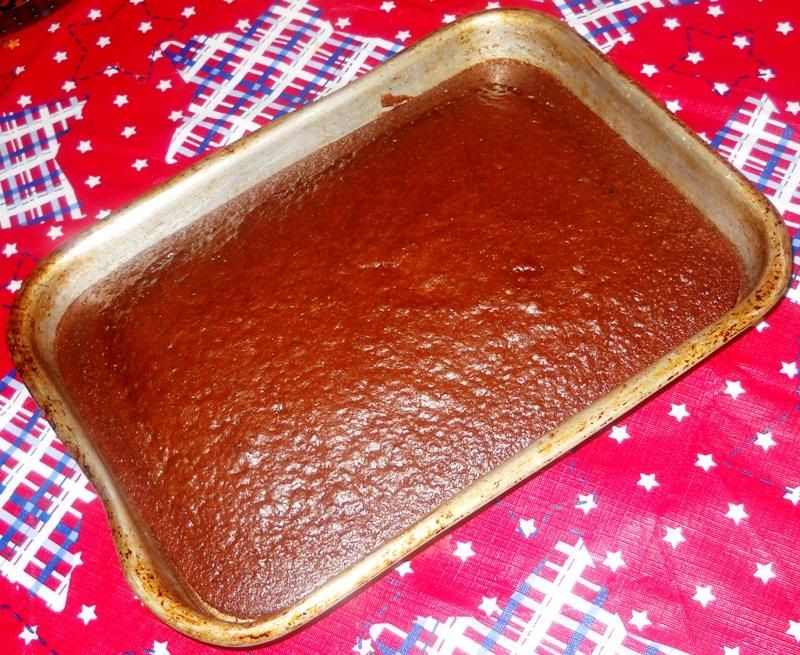 then, poke evenly-spaced holes in the cake with the handle of a wooden (plastic, in this case) spoon:
they should look something like this:
then, drizzle out a can of sweetened, condensed milk, followed by a jar of caramel ice cream topping: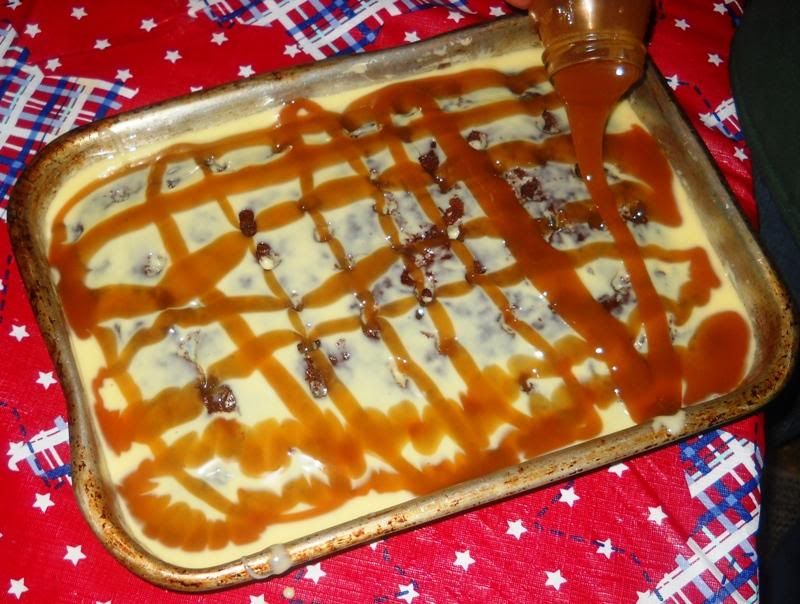 the ooey-gooey goodness will run down into the holes that you poked into the cake and turn it into moist, spongy deliciousness!
after the cake has soaked all that up, top it with cool-whip-style whipped cream:
and that's it ~ enjoy!
this basic one is made with german chocolate cake and caramel topping. there can be, of course a dozen or more variations, depending on individual tastes. i know one that has worked really well is using strawberry cake and strawberry ice cream topping ~ try the original, or come up with your own combination....
...and as for the question of whether or not it really is "better," i guess you can decide for yourself!