Ok, here we go. This cake was easy to make and was a big hit at the office party we had for the Chinese New Year.
Mr. Coltsfan says that we have to start with a picture of "the goods," so here they are, other than the flour: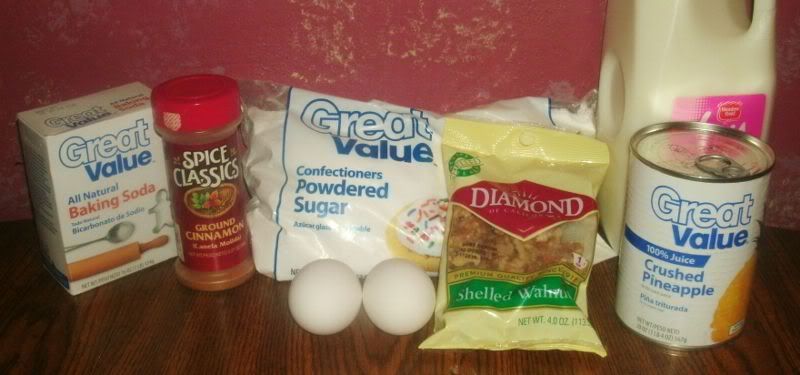 This is one of those recipes that is really easy to do and has delicious results. First, you measure out the flour, baking soda, sugar and cinnamon: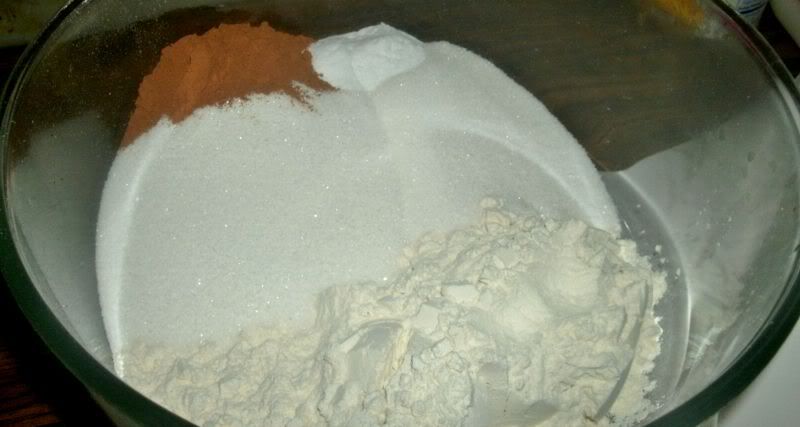 Then, you get them combined really well: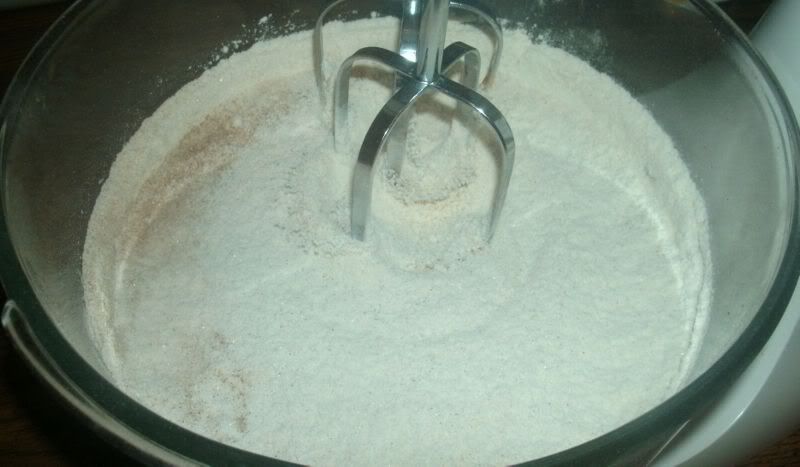 Our stand mixer worked great for this!
Next, you add the eggs, pineapple (juice and all) and nuts:
No need to chop the nuts, since the beaters of the mixer do that for you.
Get this all whirling in the mixer until it looks about like this:
And then pour the batter into a cake pan that has been greased and floured:
It will look something like this right before it hits the oven:
I find it helpful to grab the pan at both ends, lift it, and then slam it down on the table (not too hard!) so that you can eliminate the air bubbles.
After that, you bake it in a preheated 350-degree oven for 45 minutes, or until an inserted toothpick or knife blade comes out clean. Here's what you end up with: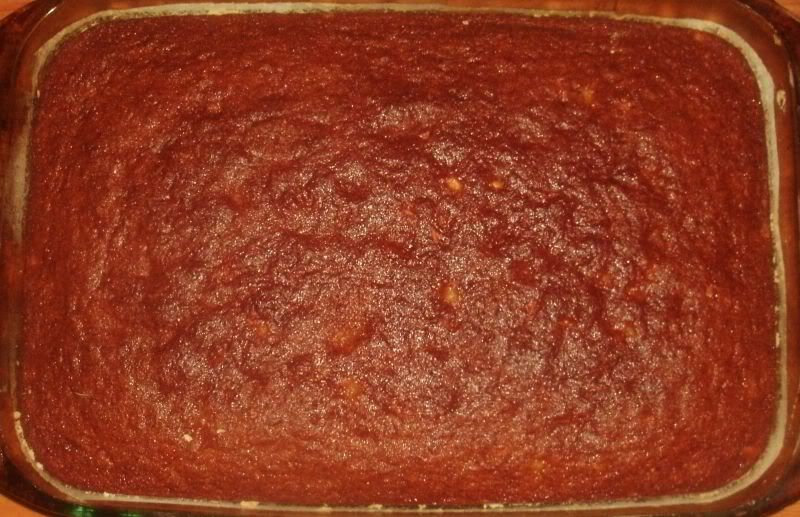 Not bad, for a cake made from scratch!
Next somes the icing, which is really simple and works perfectly for this flavorful cake. Just put the milk into the powdered sugar: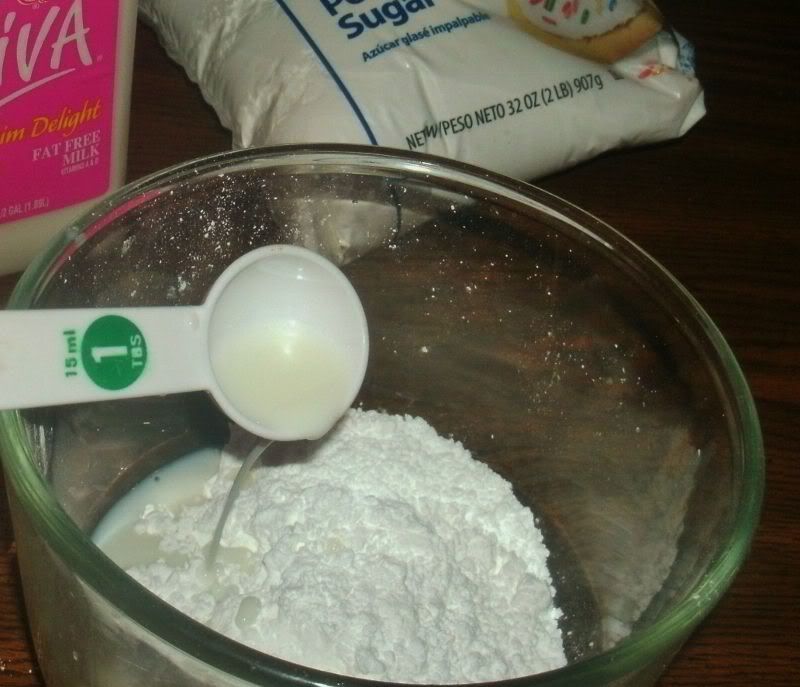 And stir them together really well until you get something that looks like this:
You want it to be runny, but not too thin or too thick.
From here, you need to work quickly, because the icing will begin to dry and harden. Simply pour it onto the cake: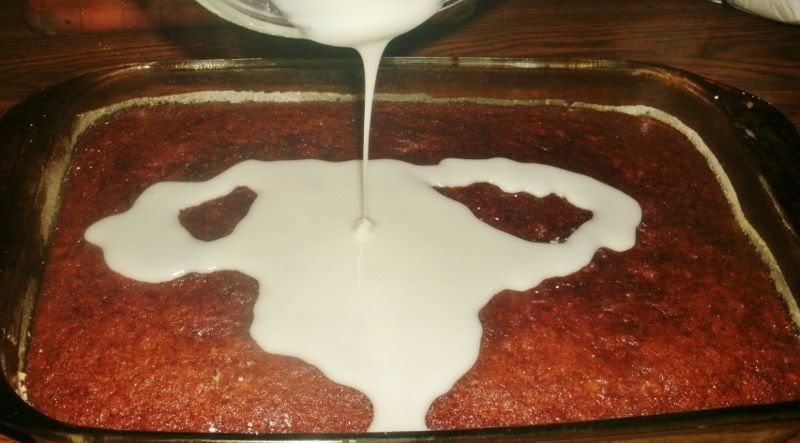 And then tilt the cake here and there, coating it with this sweet goodness from end to end and corner to corner:
Until it is completely covered: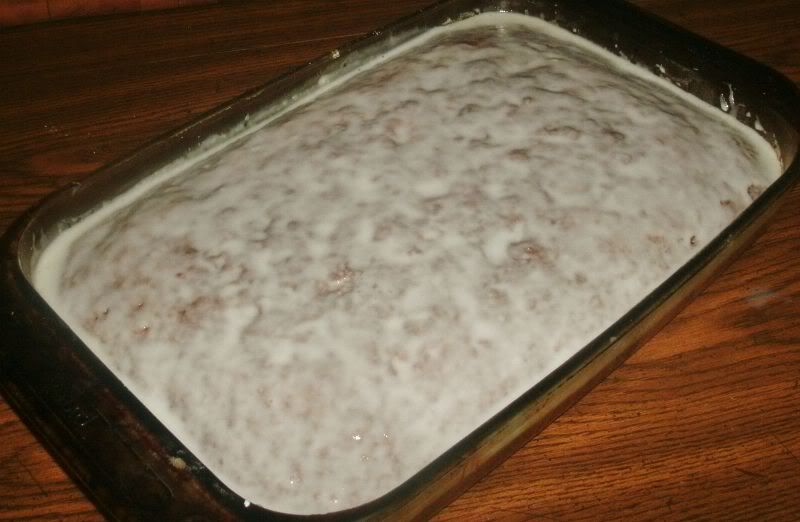 Before long, the icing will harden to a nice shell, and your cake is ready.
How easy is that?
Like I said before, I really like the way this cake tasted. Sweet with a little bit of spice and some texture from the nuts. The pineapple gave it wonderful moisture and a really good, carmelized quality that made this a real treat.
Give it a try sometime!