sorry to take so long to update this - it's been an interesting 4 months! here are some photo updates from my two trips to billings this spring; one in early march for my insurance licensing exam, referenced above, and the other for my youngest son's wrestling tournament, a link to some details from that trip can be found here:
anyway, here are some of the eateries we visited, and some of the food we enjoyed. i thought i had a few more pictures than this, but i seem to have misplaced them. if i find them, i'll post, because some of the missing photos were pretty good.
first up, on my first trip, we went to the olive garden. i ordered the seafood portofino, as mentioned above, and it was pretty good - i could have sworn i took a picture of it but i seem to have lost it. i also enjoyed a very refreshing drink that they call a bella limonata:
the next day, as mentioned above, i went to a charming little pub called fiddler's green: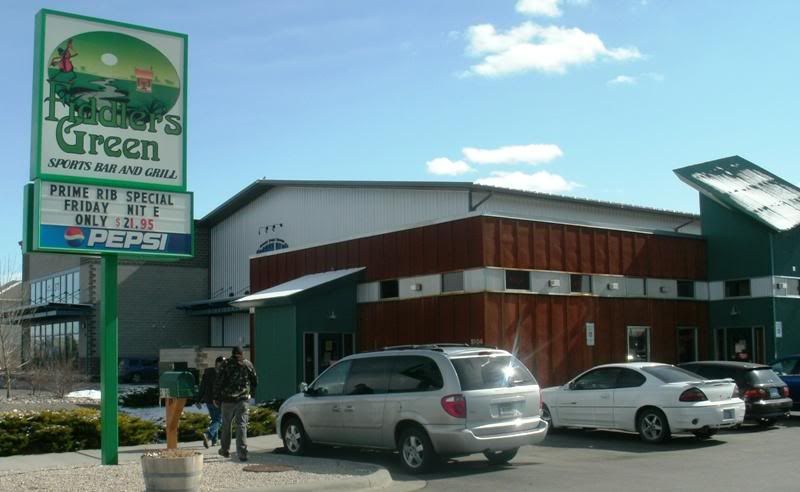 and enjoyed a refreshing iced tea:
as well as some very good fish and chips:
they looked so nice, i took two pictures - lol: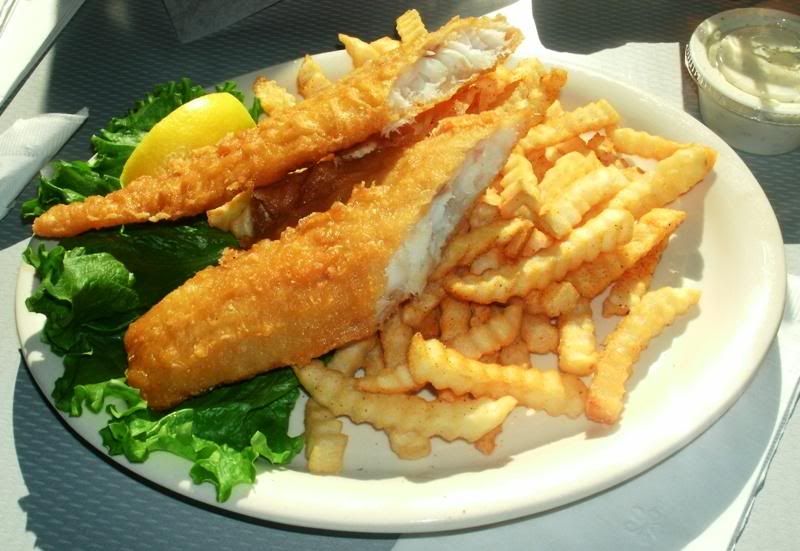 they tasted pretty good, too ~
that evening, we ate at famous dave's barbecue, where i enjoyed a good combination plate: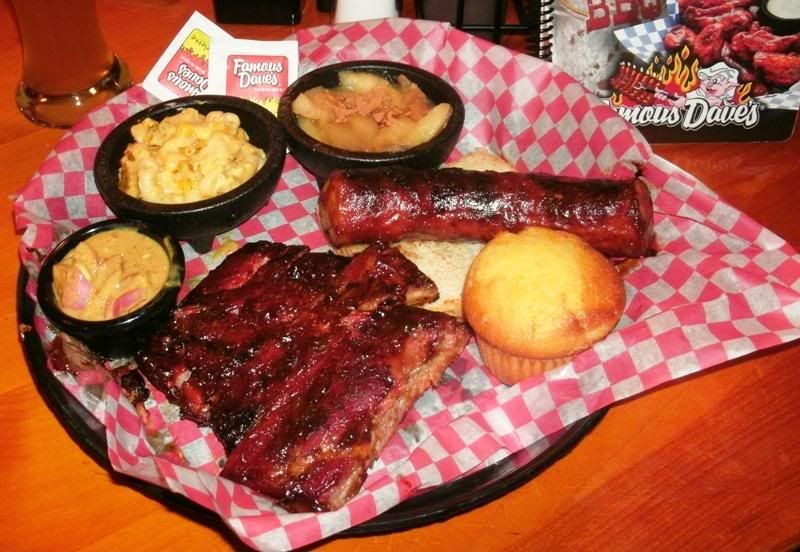 it was delicious, but, like olive garden, i just KNOW i could have made better at my own house, for less than half the cost.
the next evening we ate at a place where i was truly impressed. it's called "old chicago," and i ordered one of their pizzas: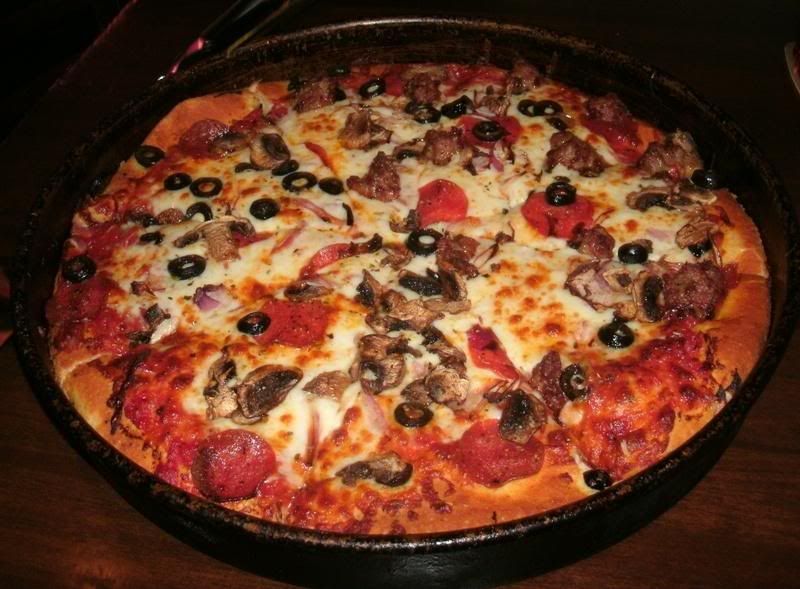 not a true "chicago-style" pizza, but it was very dang tasty and i really enjoyed it. the atmosphere was great, the service was good, and i got to try a new favourite beer:
like i said, those are from my first trip this spring for work, mentioned above. i have other pictures, and if i find them, i will post them.
the second trip for my son's wrestling tournament (link above), my wife and mother came along, and we had a great time. here are some of the places we ate.
first, which is a big deal for rural, small-town folk in a land-locked state a thousand miles from salt water, was a trip to red lobster:
i know that it's nothing special, and in actuality is just another "chain" restaurant, but it was for some food we never really get to enjoy or, if we get to try it at home, it just isn't done well due to lack of familiarity with the ingredients.
anyway, it was a pretty busy night, due to the prom, and also the wrestling tournament, which filled montana's largest city. there were probably a few other events going on, also. while we waited in the lobby for a table, we looked at the lobster tank: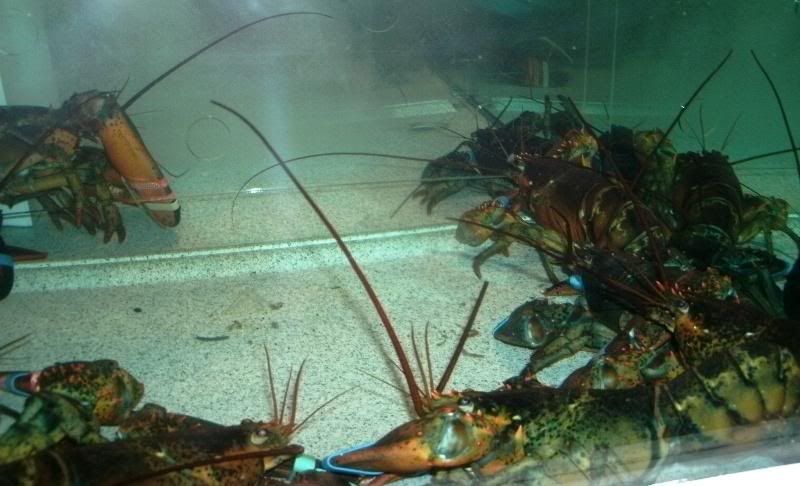 enjoyed a refreshing cocktail from the bar (a very, very rare luxury for us). i had a malibu hurricane, and mrs. tas enjoyed (if i remember correctly) a mango berry daiquiri: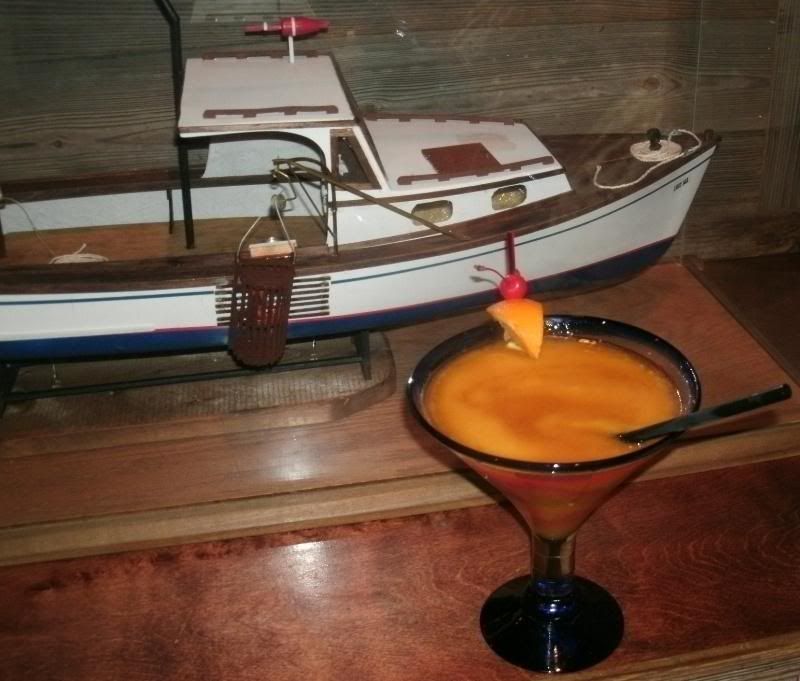 my youngest son really enjoyed the decor: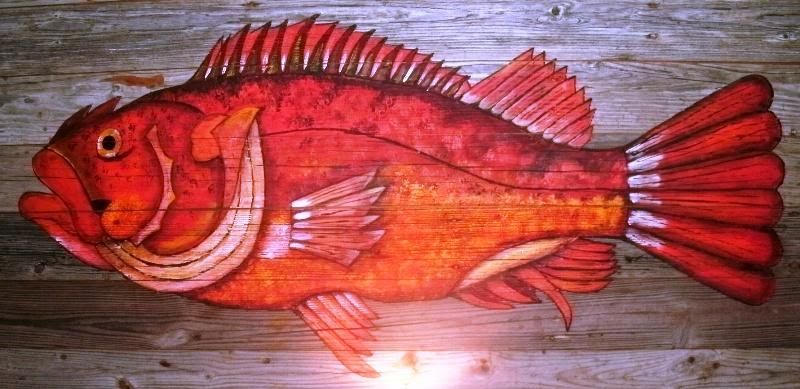 but when it came time to order, there were so many choices that he was overwhelmed: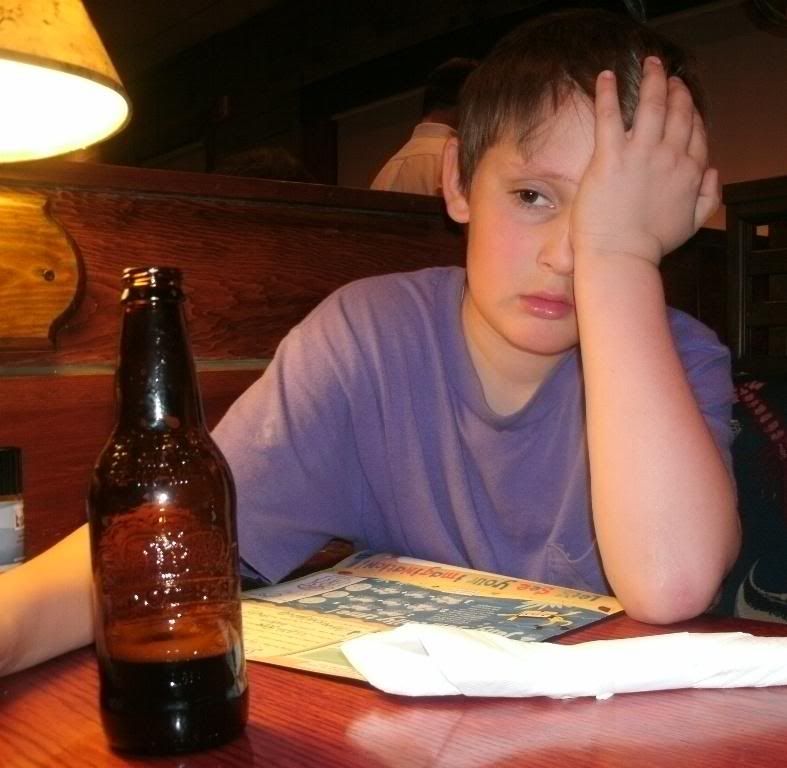 he finally settled on a nice little lobster platter: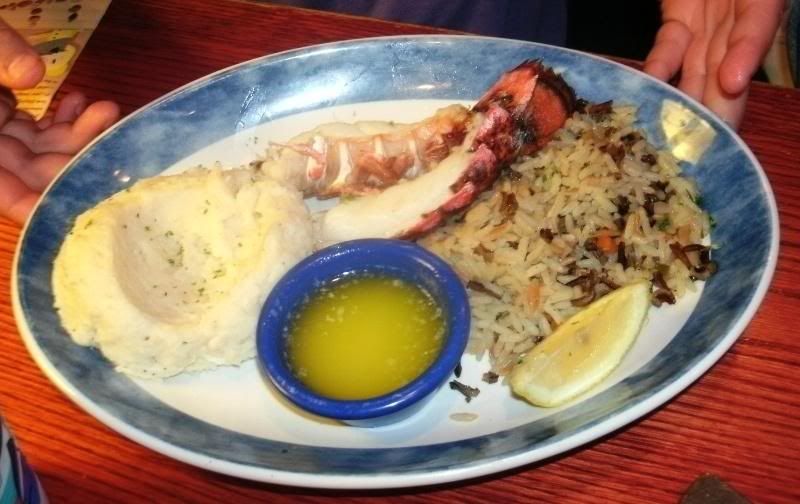 my mother goes to a seafood restaurant, and then orders chicken: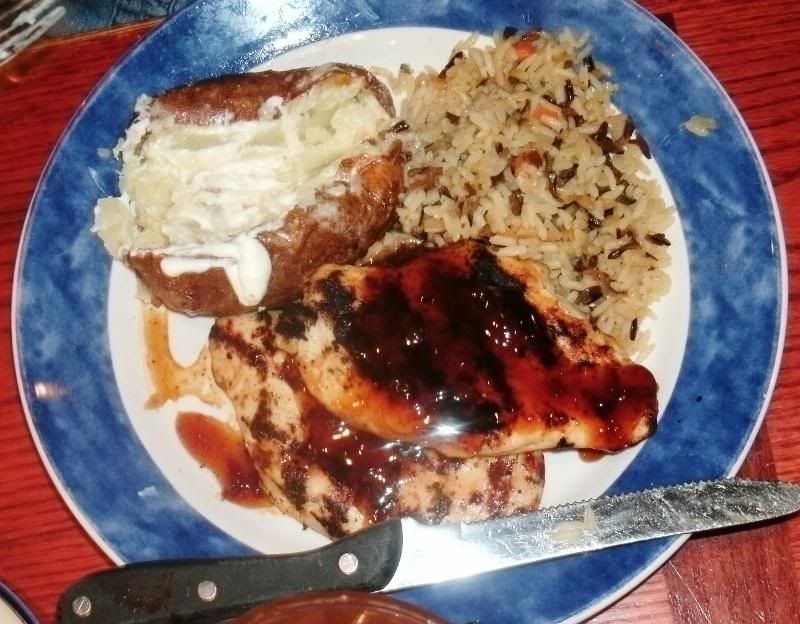 she let me try a bite, and it was actually really good, with a nice cherry-maple glaze.
the beautiful mrs. tas tried a combination platter, with shrimp two ways, a small lobster tail and crab legs, which she always loves:
i went into complete over-load trying to decide what to get, but finally settled on this:
it's a wood-fired grilled lobster tail and skewered shrimp, with a very delicious and savory lobster mac and cheese that was filled with smoky bacon, as well. very good stuff ~
it was a great dinner and a rare treat.
the next day, we ate lunch at a place i've never seen before, called hu hot, which advertises itself as a mongolian grill:
i had eaten at a mongolian grill before, so i knew what to expect. my son, however, went nuts and had a great time. for those of you who are unfamiliar, it is a pretty easy concept. your meal is prepared on a large, circular grill , shown here: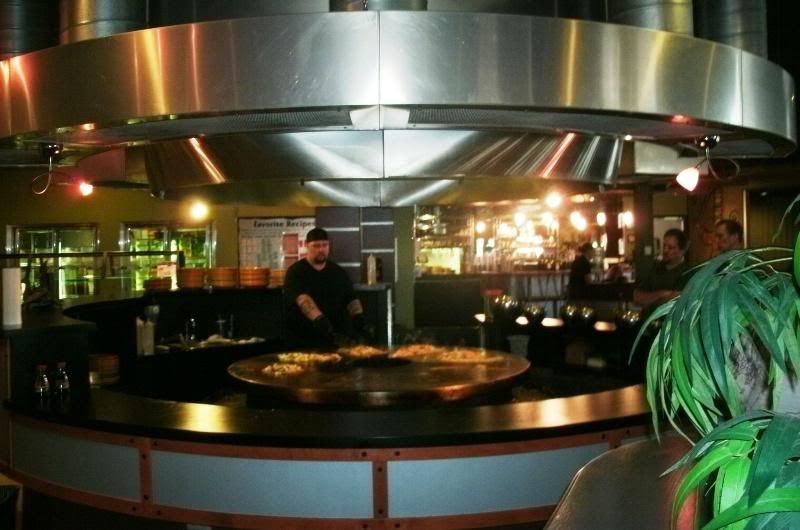 you go through the line and choose your ingredients from a large selection, putting them in a large bowl: meats firsst, then vegetables and then oils and sauces on top. naturally, you can create many, many different flavour combinations and customised dishes. then the cook dumps the bowl onto the grill:
and grills it until it's done - as you can see, they can prepare several meals at a time this way:
then you add any garnishes you desire and enjoy ~ the food was really good, and it was nice to try something different.
anyway, that's a sampling of the experiences we had. some were better than others ~ but having said that, all were good, none were bad!
if i can find my other pictures, i will post them ~ otherwise, enjoy what i have here, and next time we go to billings, i'll be sure to post more on this thread ~
ron