I've always been a fan of Ethiopian food so I've been fooling around with it quite a bit lately. The herbs and spices used are very different, and the final products are usually pretty darned good.
Goden simply means Ribs or Chops. Start by making a dry rub of:
Besobela - Sacred basil. Not the basil one would expect. It smells, and tastes quite different.
Mitmita - Hot chili pepper blend
Koseret - Described as sage like herb. This smells unbelievable. Unlike anything I have come across. Quite a strong perfume even dried.
Salt -
Nech (Nich) Azmud - Described as Ethiopian caraway seed. I don't see any resemblance to the caraway I know.
Turmeric -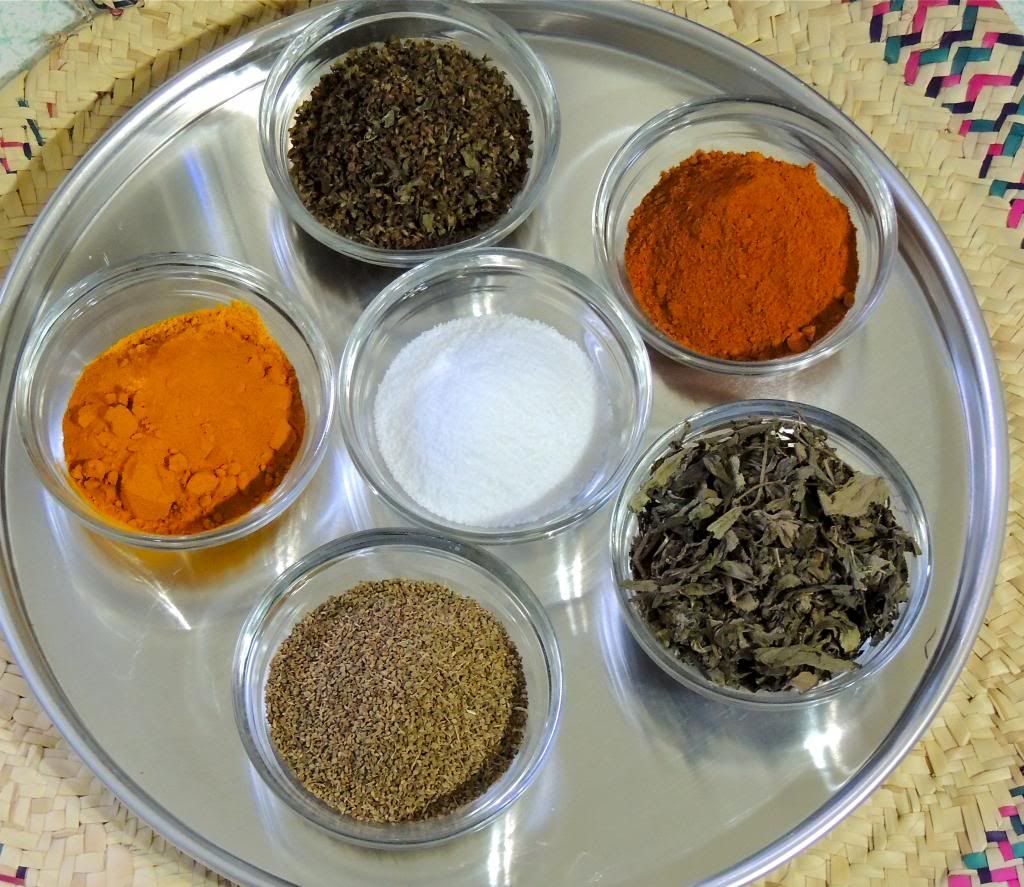 Combine these ingredients into a rub and massage deep into the meat. When it will accept no more, heavily coat the ribs for an overnight rest in the fridge, or cooler.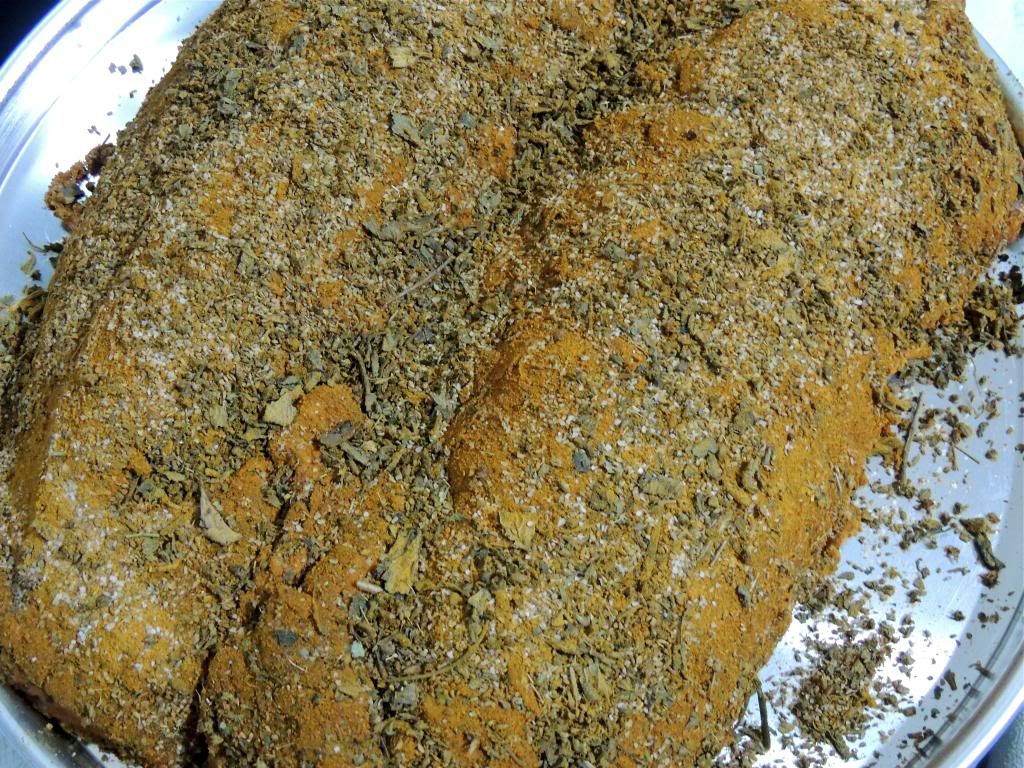 Next day the BB ribs look like this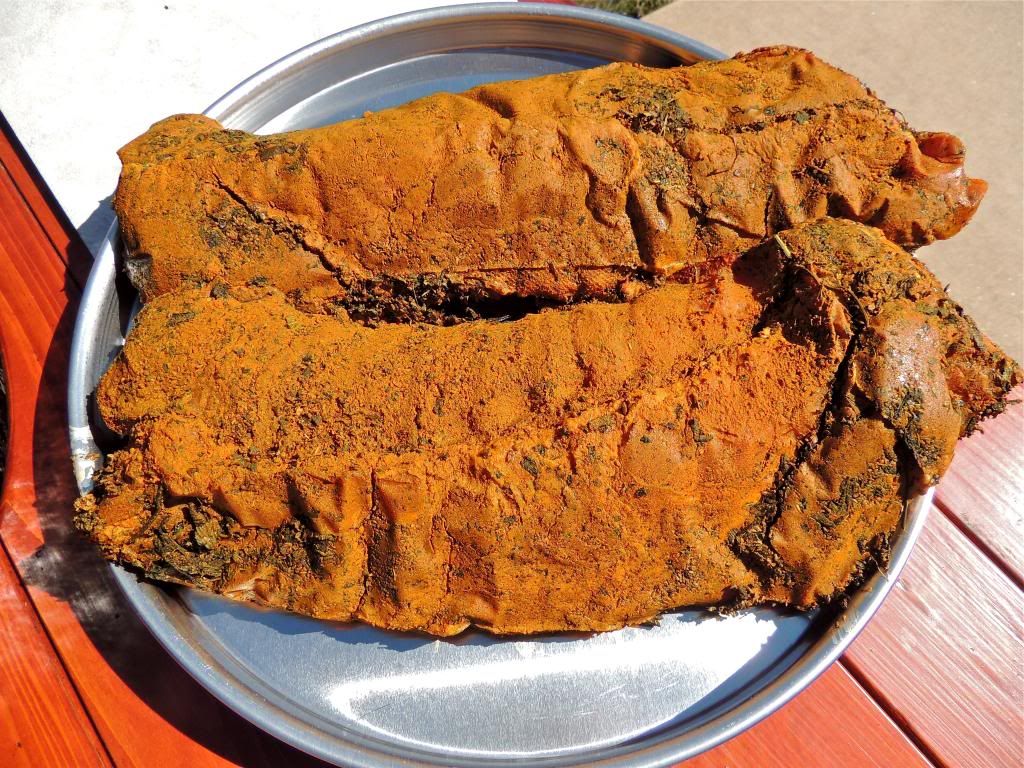 Spiced BB's on the cooker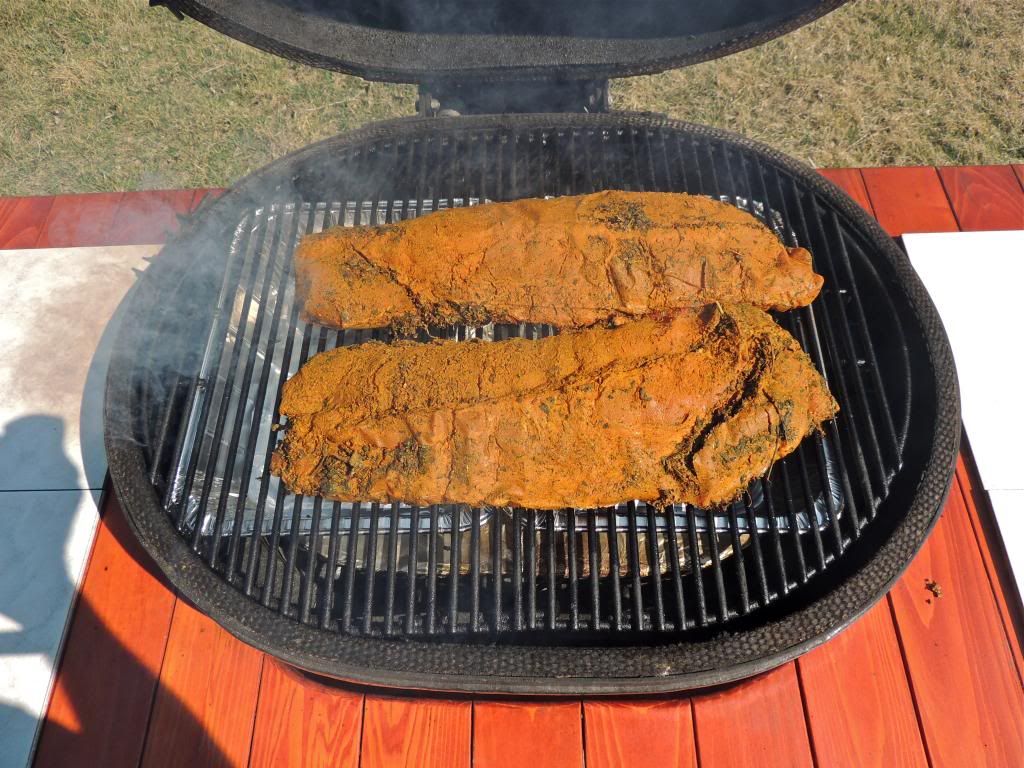 Assemble the brushing sauce. Garlic, small hot green chilies, freshly grated ginger, red onions, and rosemary. Process into a paste and mix with Niter Kibbe (seasoned ghee), lemon juice and Araki. Araki is an Ethiopian liqueur described as Ethiopian Ouzo. Since Araki is unavailable, I went with the Ouzo.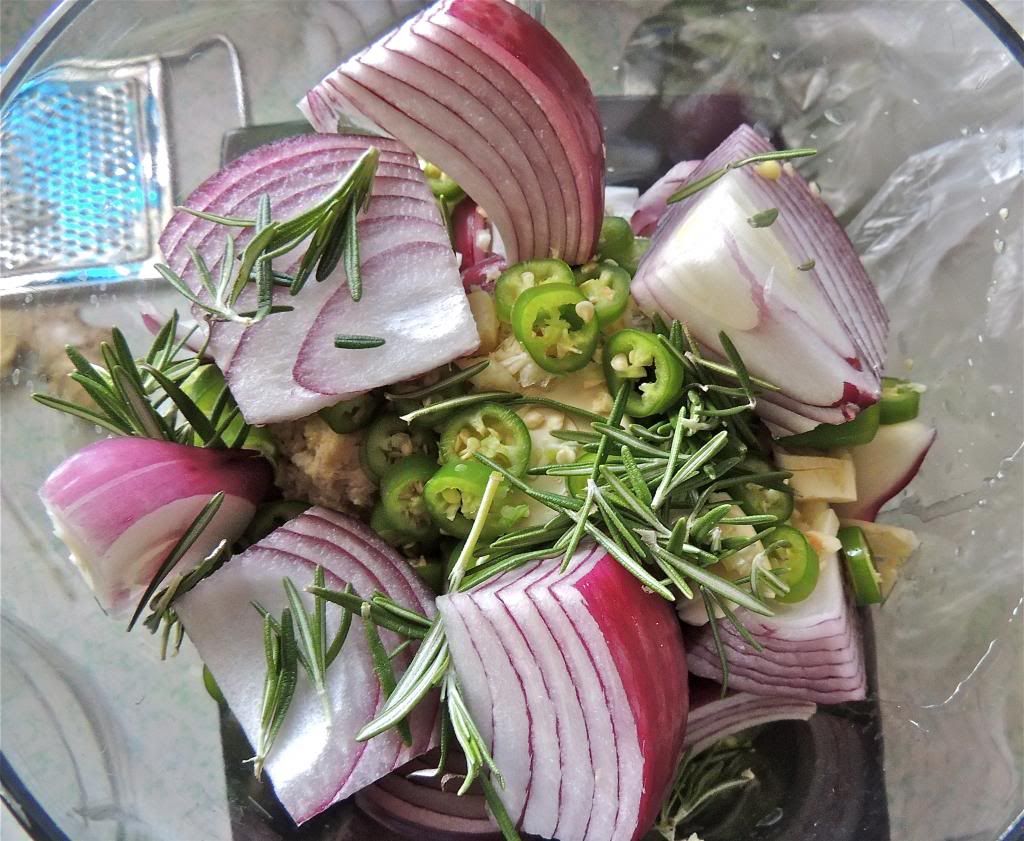 Ribs with added brushing sauce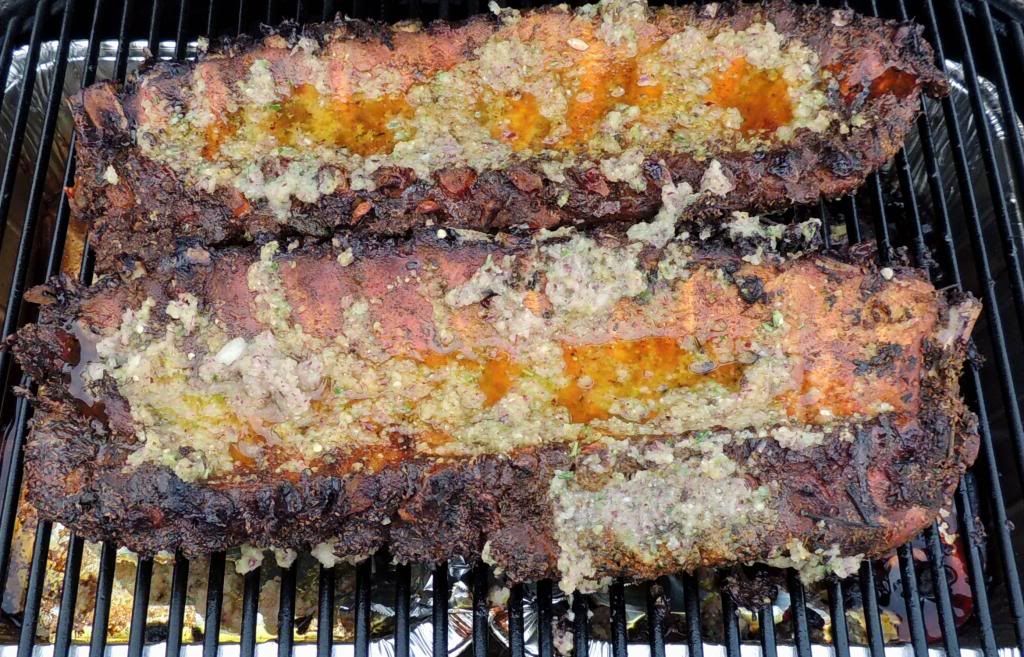 Start the collard potato balls by getting some flavor into previously steamed collard greens by frying in oil, mitmita, garlic, freshly grated ginger, and salt.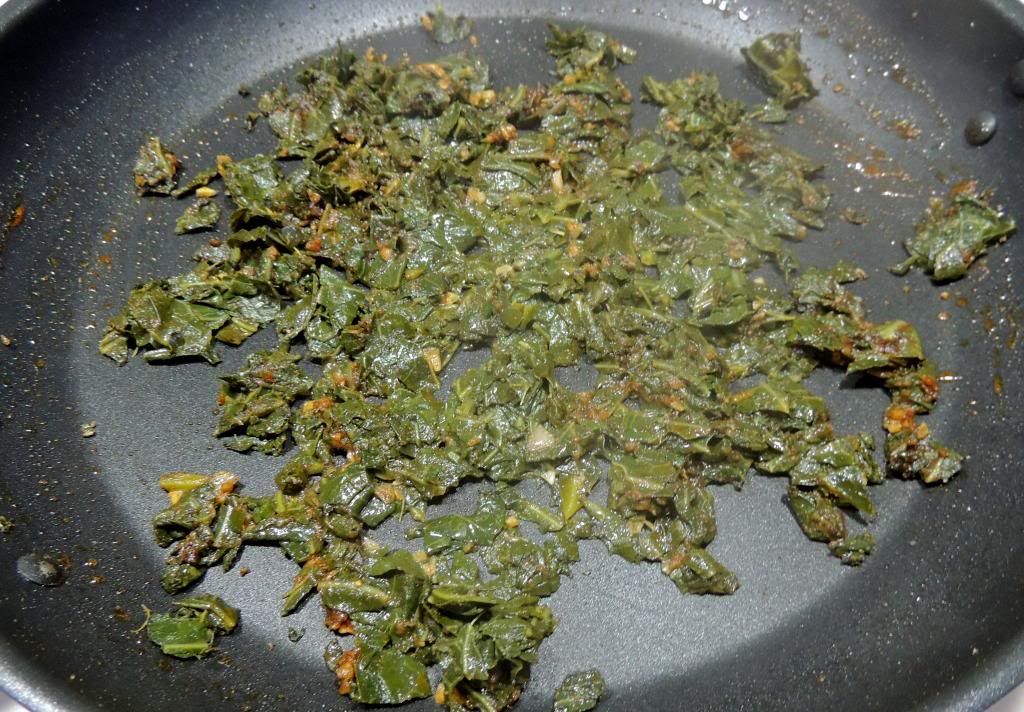 Mix the collards into mashed potato. 2 parts potato to 1 part collards.
Roll potato mixture into balls. Sprinkle with a flour/turmeric mix to add color. Refrigerate for at least 30 minutes or the balls may break apart when fried.
Finished ribs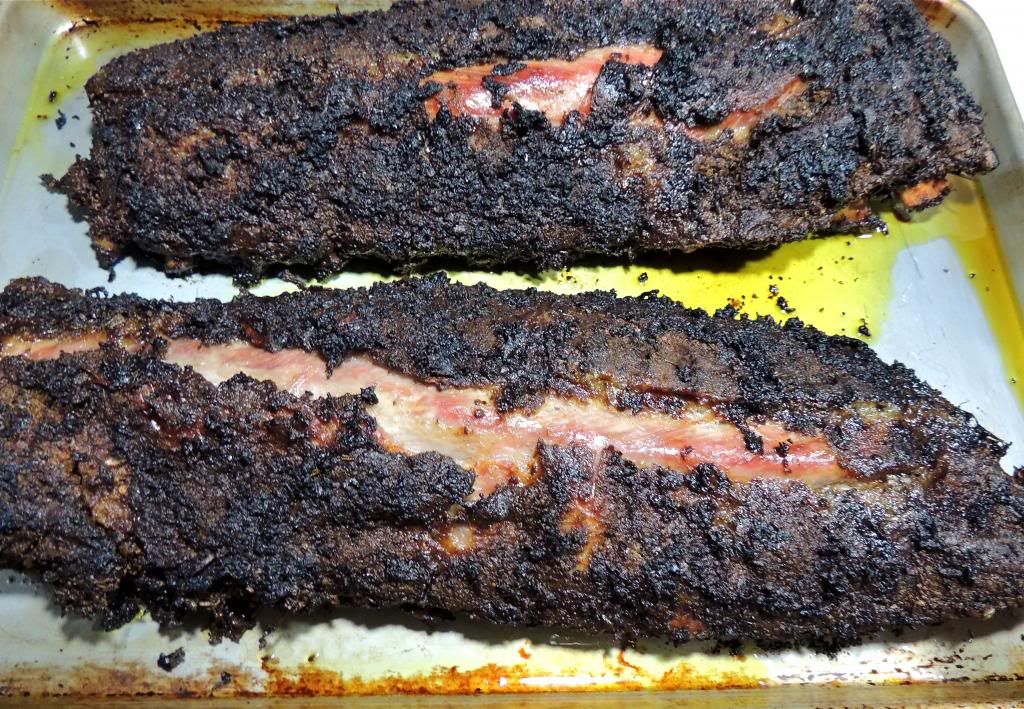 Plated with collard potato balls, lemon wedges, fresh tomato, and sliced jalapenos. Squeeze lemon onto ribs and go to town.
The bark was one spicy meatball! Just how we like things. The ribs had a flavor that was new to me. Spicy and very good. I deep fried the collard potato balls just long enough to brown since they were already cooked. To me, the collard potato balls were the star of this show, just like colcannon is for me when plated with corned beef.