To continue on with my baked goods exploration started by my cobbler post, I chose to make a crisp. I found a recipe online for a grilled peach cobbler, but upon inspection, the recipe was actually one for a crisp. It called for a mostly granola topping (not an actual crust) for the peach filling. I started by halving the peaches and trying to de-pit them, but that required pretty much cutting up the entire peach to get it out. (My cutting skills aren't quite developed yet) So instead I sliced and twisted them apart, leaving the pit in for when they went on the grill.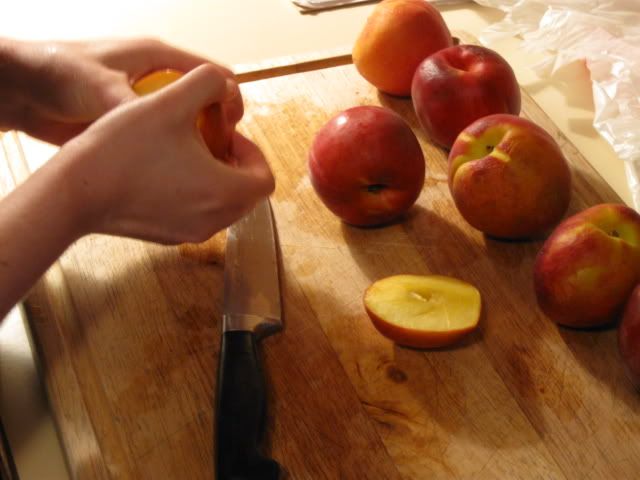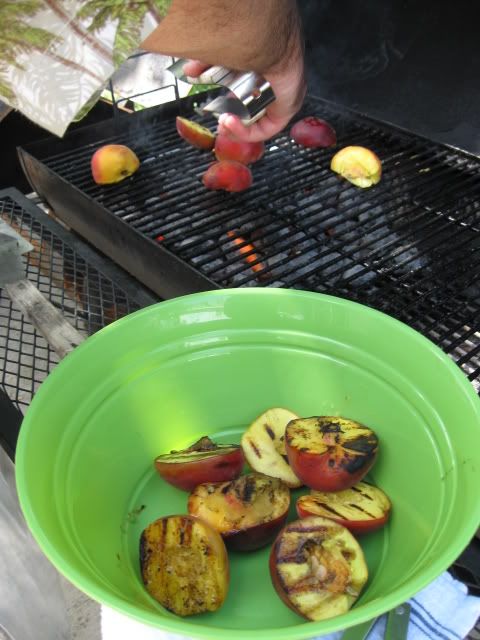 Once they all had a nice set of grill markings I took them back inside and removed the pit, chopping the peaches into large chunks in the process. Rivet had taken 3 peaches the night before and baked them with some peppers from the garden. The next morning I took them out of the fridge and they looked like he'd blanched them. The juice had leaked out and helped the skin come off.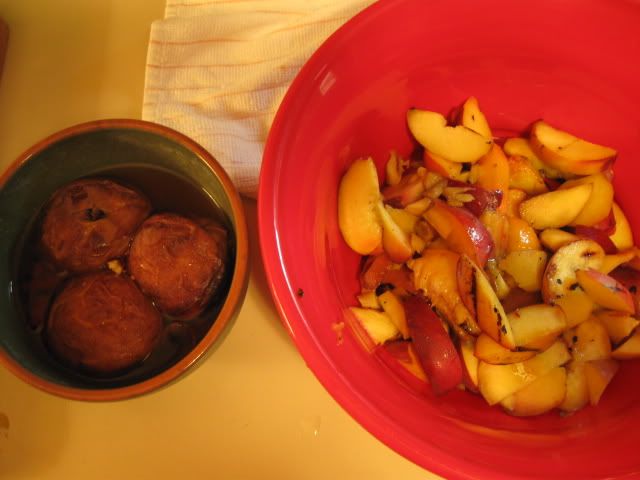 I chopped those 3 up as well and added them to the mix. I then mixed brown sugar, butter, and freshly ground cinnamon sticks (ruining the coffee grinder in the process
) to the peaches.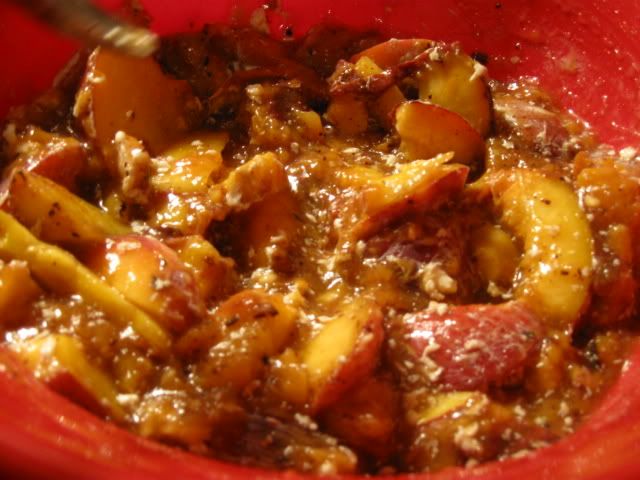 The recipe also said to add flour to the peach filling. I remembered the advice I'd received on my blueberry pie to use tapioca instead. Against my better judgment, I used flour, thinking I should follow the recipe the first go around. Never again. But I'll get to that in a sec… I poured my peaches into the pan.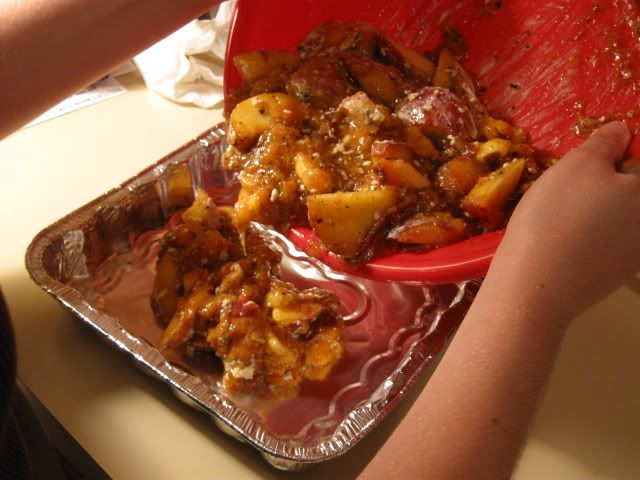 Topped them with the granola with a little brown sugar, butter, and cinnamon added. Then it was off to be grilled alongside our chicken for dinner.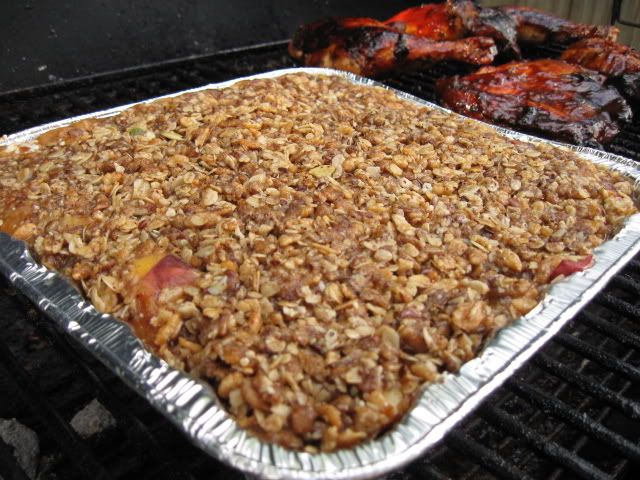 I forgot about the plated pics, but that's ok. It looked like a big brown mess. The peppery peaches made this dessert very interesting. While the peaches did have a smoked flavor, the peppers gave it an unusual zing that felt like it kicked the back of my throat on the way down. The filling was a bit runny again (Tapioca for sure next time!) and it didn't keep well because the granola got soggy after a while. I definitely learned a few things on this one which = great success!