Cooking with clay is not new to me. My family has been preparing baked beans in clay bean pots for generations.
This is the 40+ year old pot that still sees a lot of use.
Watching the many mesmerizing cooking videos on the
Almazan Kitchen
YouTube channel really got me going on clay cookware so I began searching for a
Zlakusa clay pot
to explore the possibilities with. Well, that just isn't going to happen so the search was on.
Every culture has a take on clay cookware. Clay cookware is universal, highly regarded and extensively used just about everywhere. There are different categories. Clay mixed with stone can withstand very high temperatures and is used for cooking directly on fire or hot coals as well as used like a cast iron camping dutch oven with coals placed above and below the pot as seen in the video above. It is the unglazed cookware that has captured my attention. Unglazed and capable of withstanding direct heat.
Clay cookware loves fire. It is born of fire. Fire just happens to be my heat source of choice. Down the hole I go.
I looked at quite a few different unglazed clay pots before settling on La Chamba. A beautiful, functional and strong line of unglazed clay cookware made in small villages by the indigenous artisans of Columbia using techniques passed down through generations for over 700 years. The clay is rich in mica, the stone that gives this particular line its strength.
How La Chamba is made
Clay cookware must be seasoned. Seasoning clay is not the same as seasoning cast iron or carbon steel. Seasoning clay is about reintroducing moisture back into to the clay after the firing and sealing it. La Chamba is of such high quality seasoning is not much more than just filling it ¾ full with water and bringing the temp up to 400ºF for 30 minutes. There are other methods but mine was sealed with just water.
My first La Chamba pot was an oval. An oval for my oval. The shine is not glaze but produced by burnishing a fine terra cotta coating before firing. Vegetation is added after pulling the firing drums from the kiln which produces the black color. These pieces are absolutely gorgeous and have much in common with the ceramic cooker they will play in. The clay holds heat so well the contents will continue to boil for several minutes after removal from the heat source.
Supposedly a slight smokey flavor is added to foods cooked in Chamba but I have only cooked a pre-smoked pot roast in my oval pot which would effectively mask any other smoke flavor that may or may not have been added.
My first La Chamba pot. A 5 qt oval.
A pre smoked pot roast done braising in the 5 qt Chamba pot over lump charcoal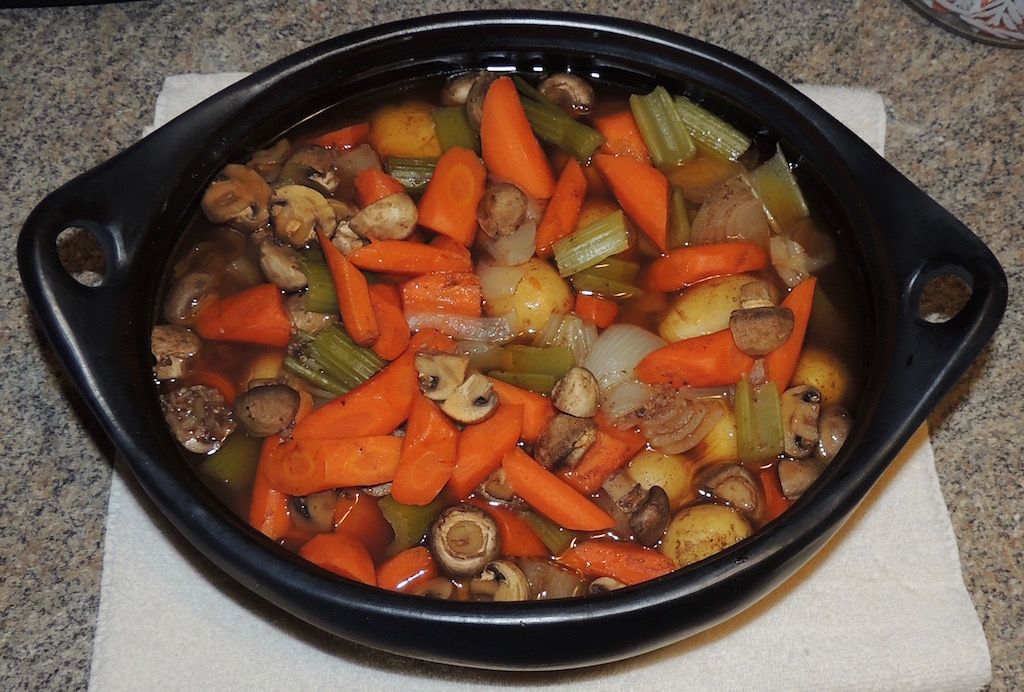 Plated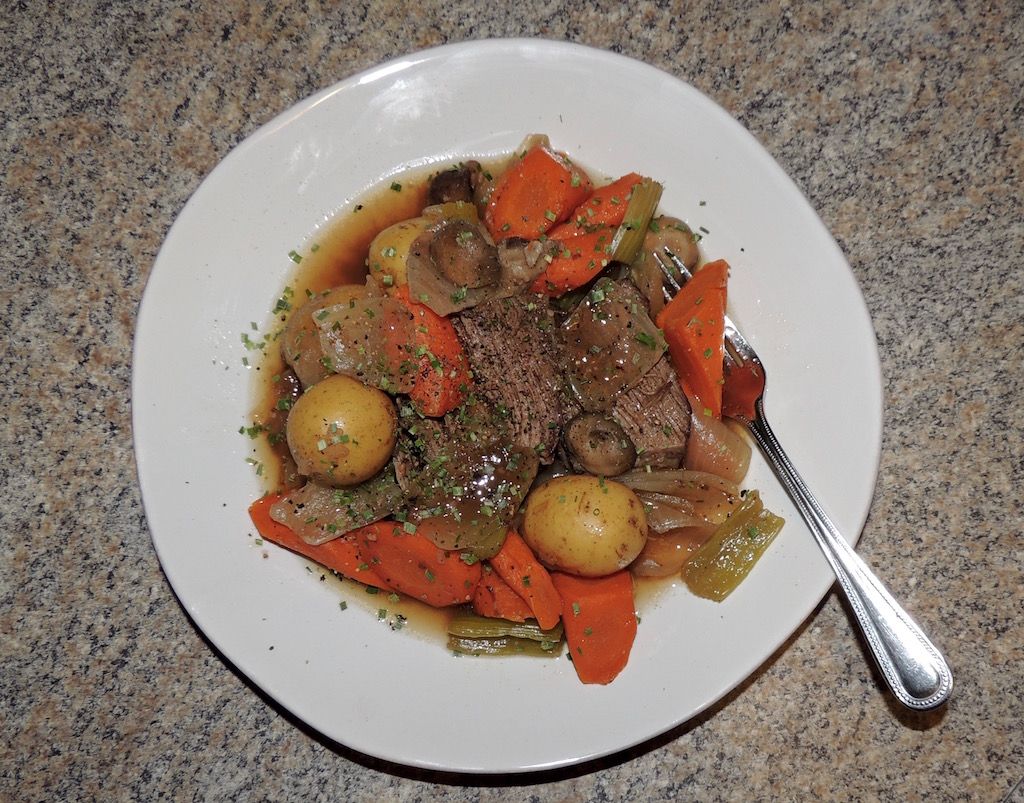 My second pot. An 8 quart soup pot
Open top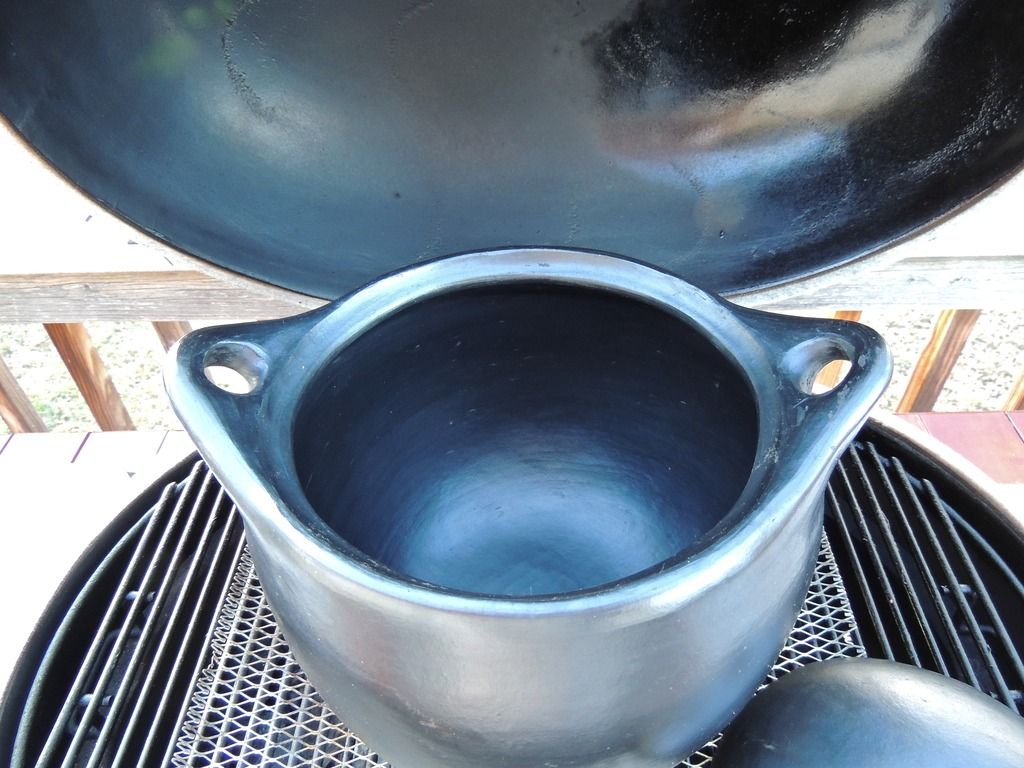 After seasoning with water it should be cured. My method is to saute onion and garlic in some olive oil. This will help seal the pot but it will take 3 or 4 cooks to be fully seasoned.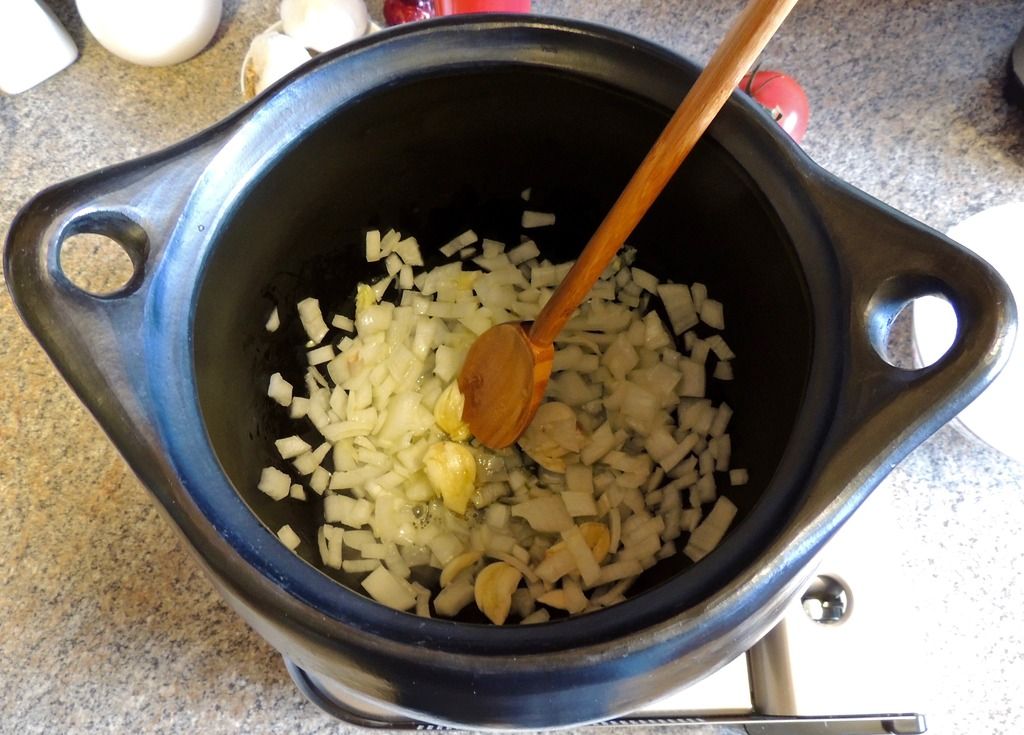 Soup pot on my portable butane stove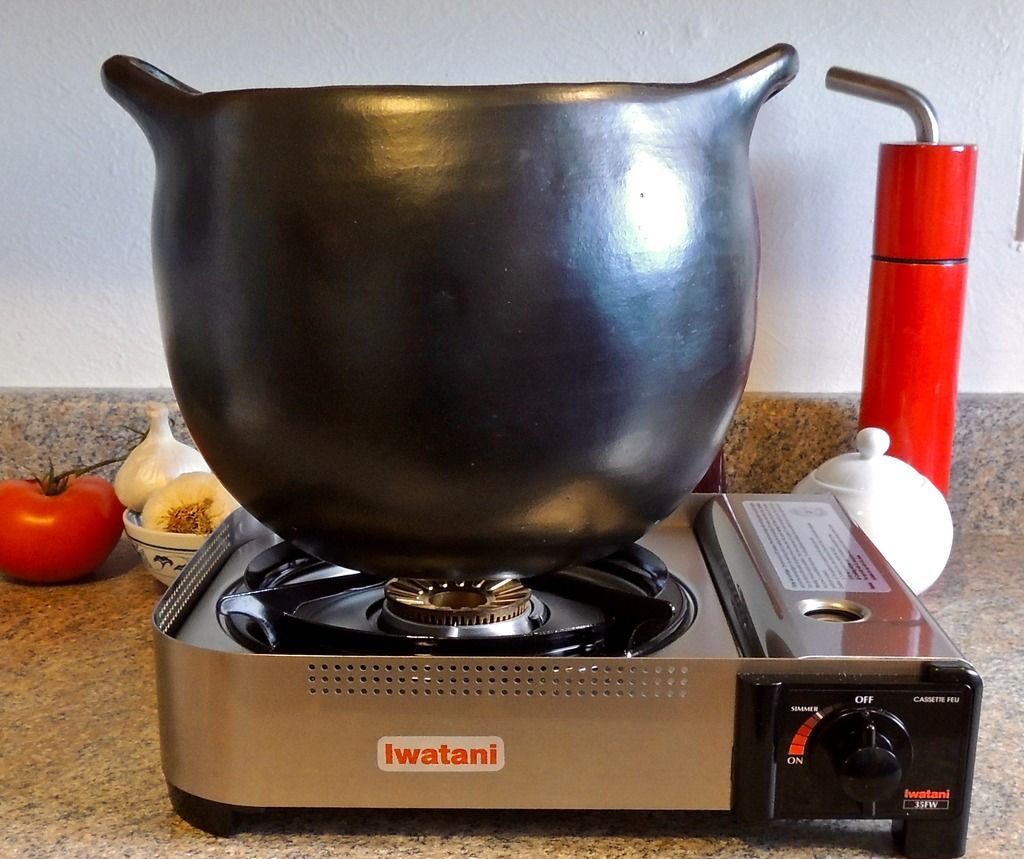 Pozole simmering in the soup pot on a butane flame



Plated

My third La Chamba pot is a 7.5 qt oval. It arrived yesterday. These are pix of an unwashed, unseasoned pot right out of the box. The markings will disappear after seasoning.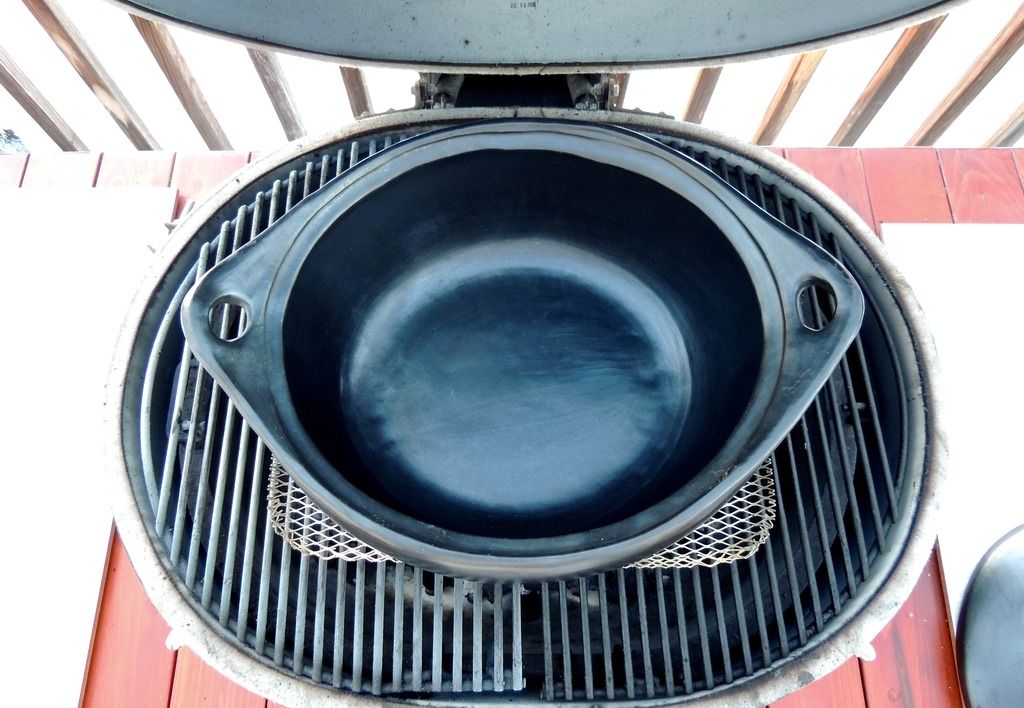 I haven't cooked in this large oval yet. It is a bit close to Thanksgiving for me to me making up a large pot of anything but its coming.
I run BBQ cooking contests on another forum. One thing I have learned from doing this is sometimes vendors will offer a discount in situations like this. It never hurts to ask and ask I did. Why? Because I am very taken with this cookware and thought this would be a good way to introduce folks to the fine art of cooking in clay. Unglazed earthenware.
Oscar Garcia, owner of
Ancient Cookware
, has offered members here a 10% discount for purchases over $50.00 site wide through Dec 31st. Enter the code
Foods Of The World
at checkout. Spacing and capitalization must be entered exactly as written.
I won't bore you with details but it makes a difference who you purchase La Chamba from. Ancient Cookware has the higher quality pieces. It makes a difference which artisan families vendors buy from.