This begins with a green chili sauce so I blackened poblanos, anaheims, serranos, jalapenos, and grilled some onions in preparation for pork chili verde. The chilis have been steaming and are just about ready to have their skins removed.
Next grill a couple of steaks and some chorizo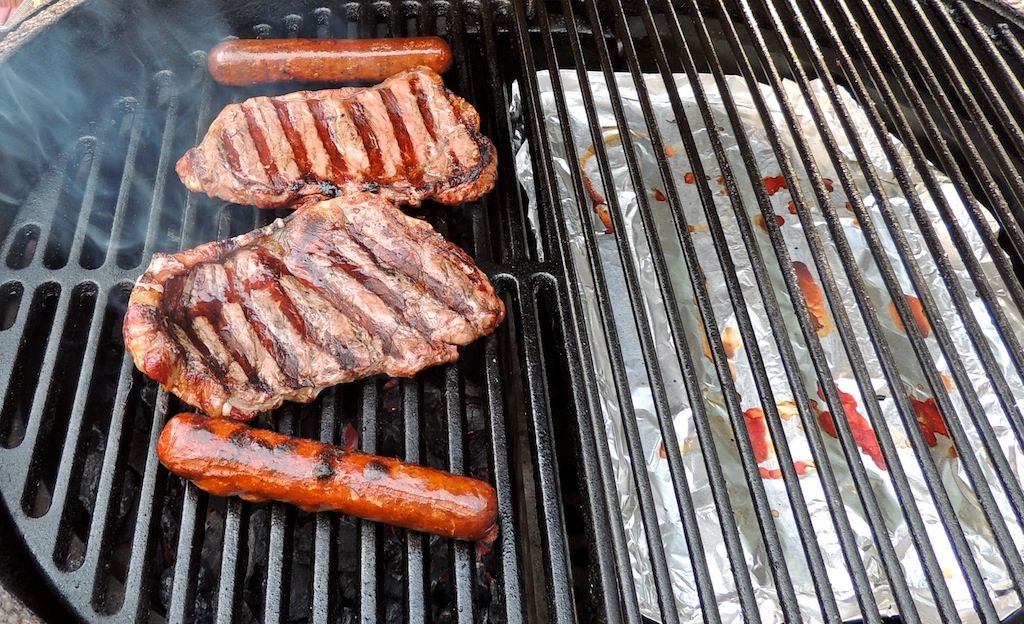 Flatten out a couple of chicken breasts and grill those too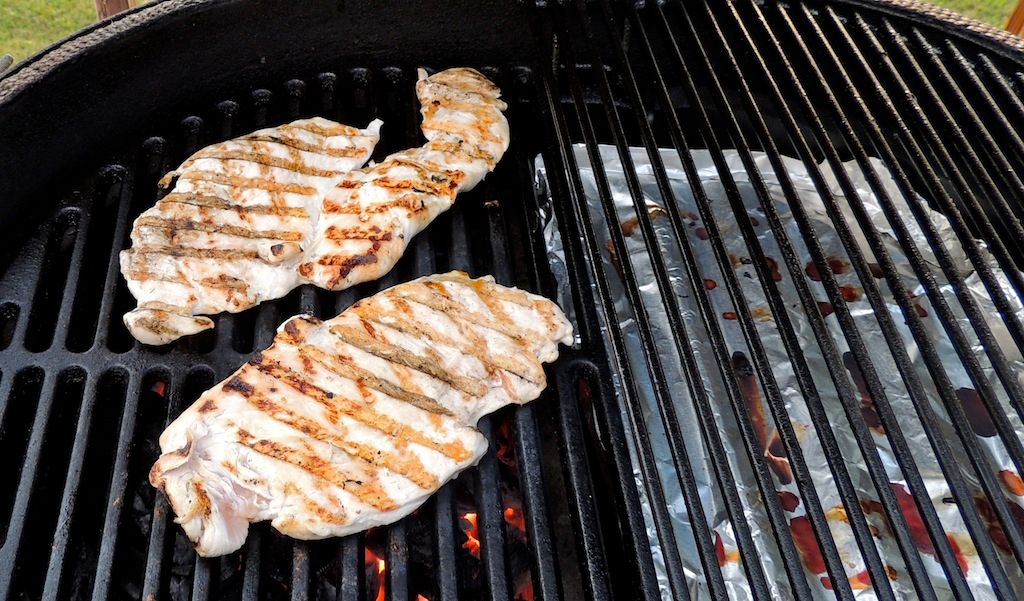 Don't forget to grill some shrimp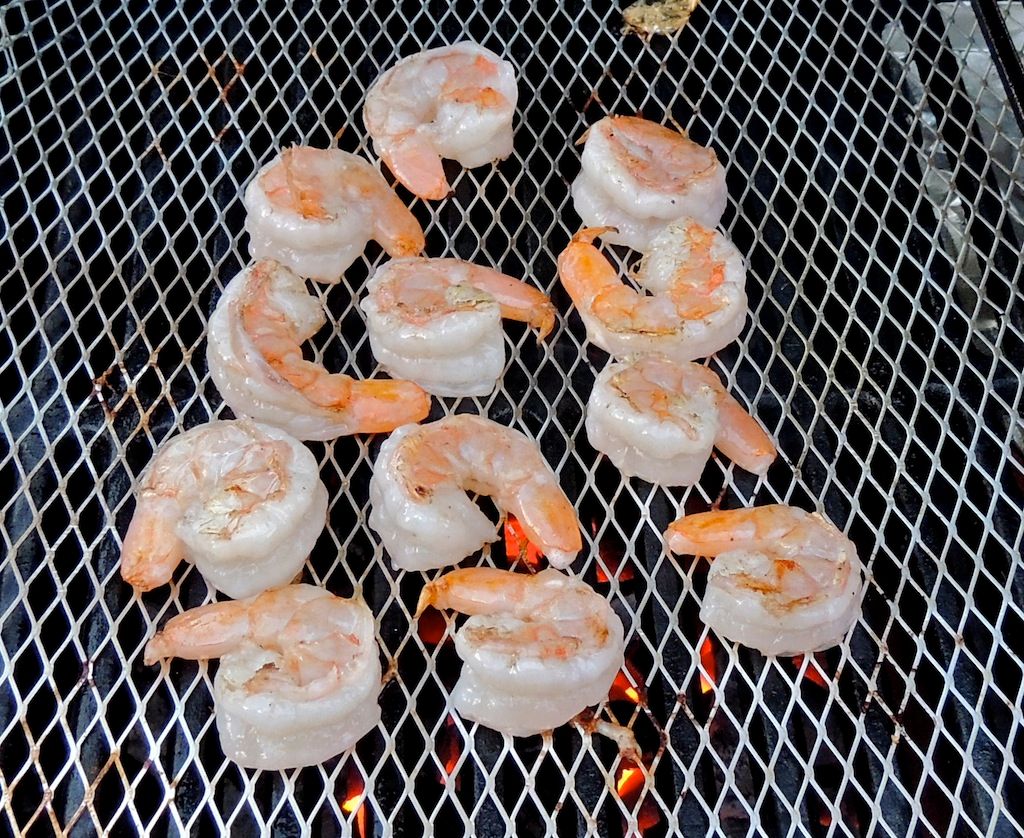 While all of this grilling was going on, I inverted the molcajete over a small burner on my kitchen stove top set to medium high. We want this thing hot, hot, hot!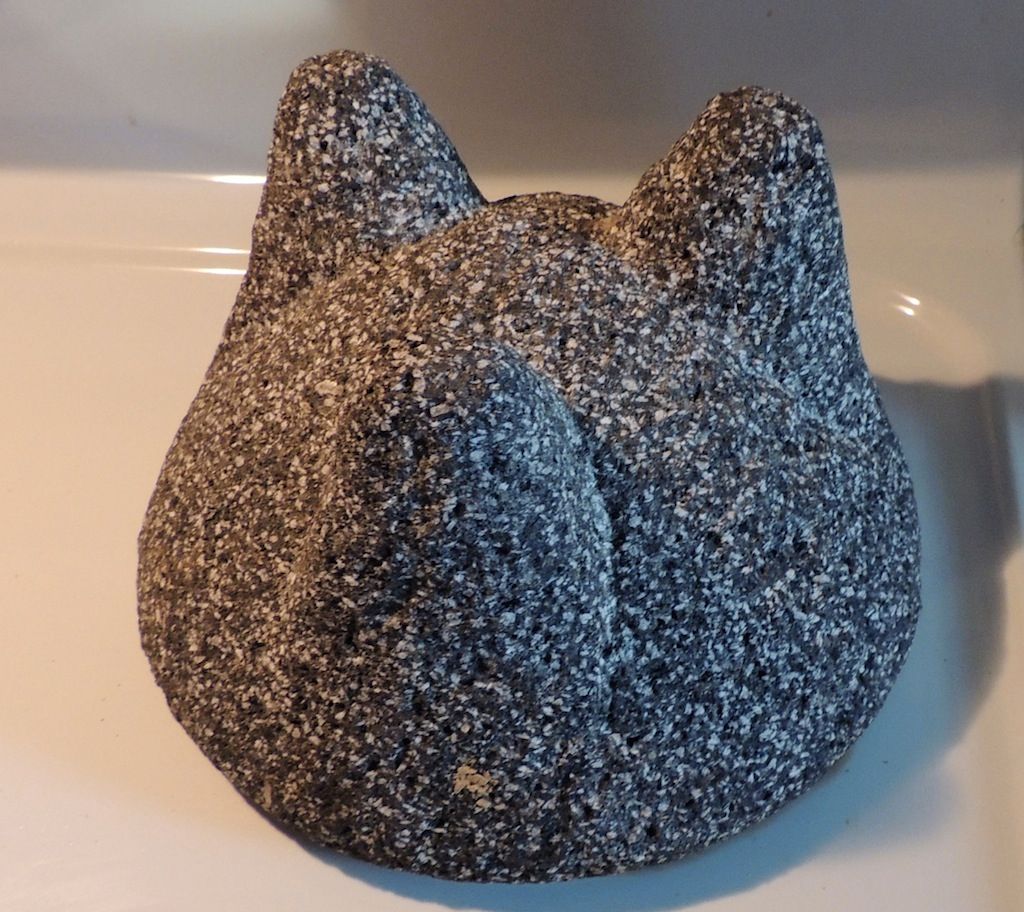 When the molcajete is very hot, you'll have a superheated chunk of volcanic rock in your kitchen. Throw some cheese in and it immediately begins to sizzle, release steam, and melt.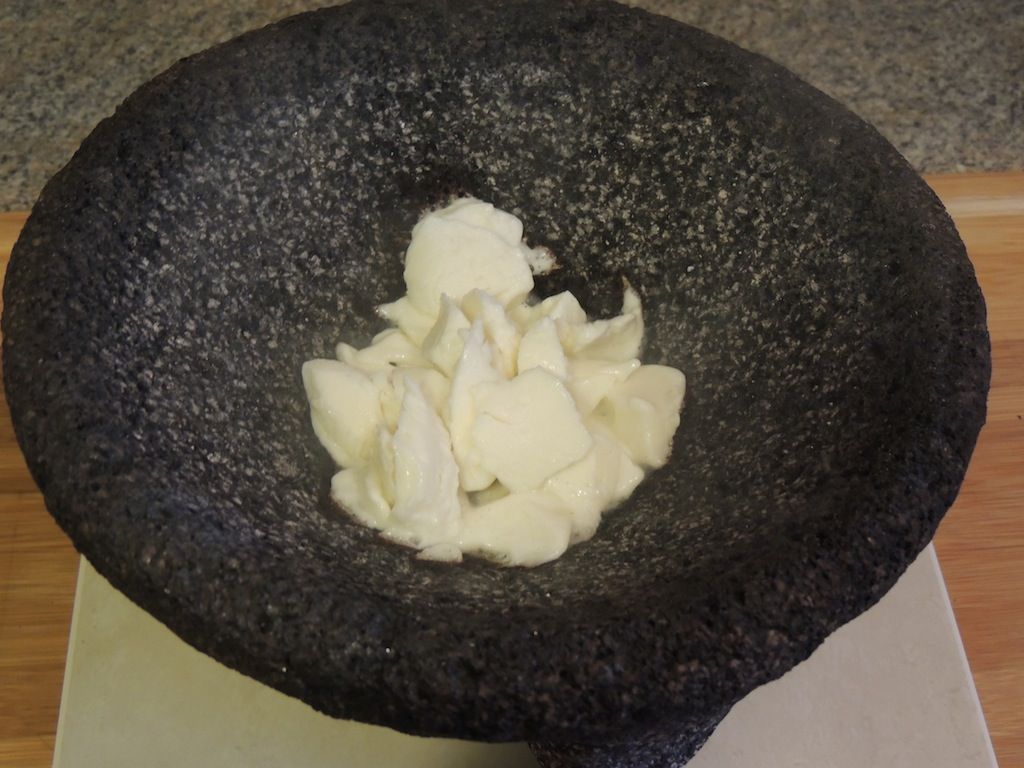 Fill her up with chili verde which begins to boil as soon as it is poured in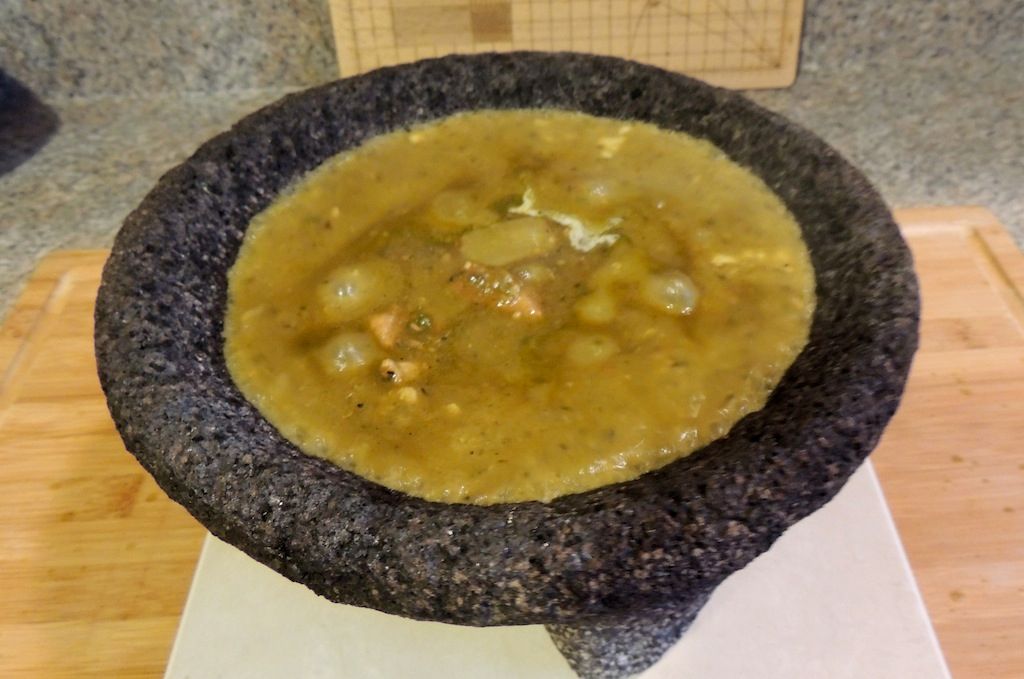 Cut the steaks and chicken into thin strips and place in the chili. Beef on the right, chicken on the left. Throw the shrimp in the center. Add some tomatoes, the chorizo, and some queso fresco. This will stay hot for 45min to an hour.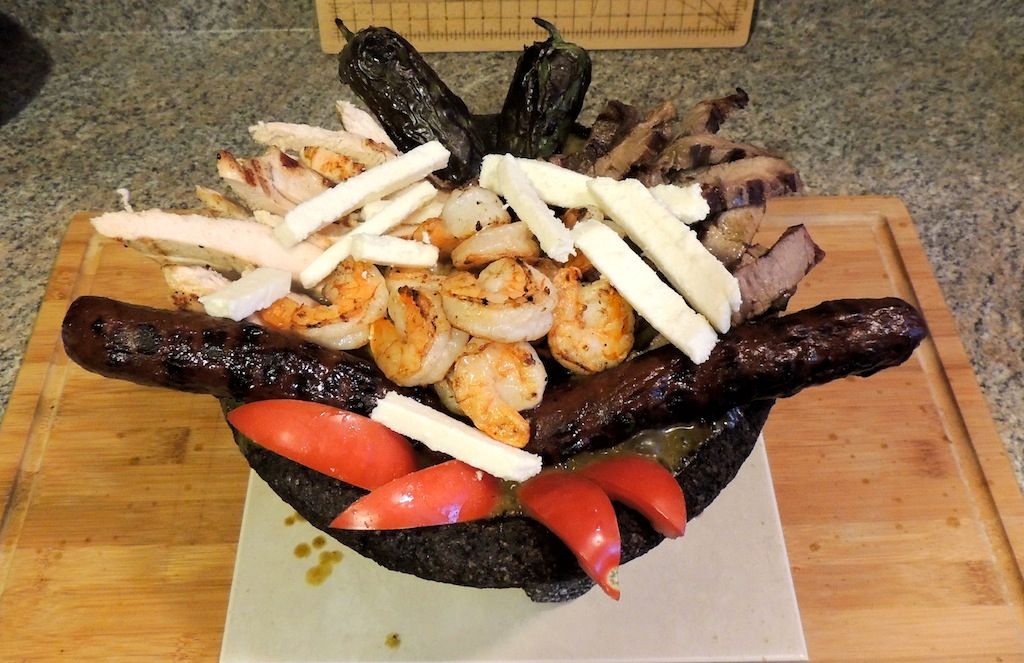 Serve with corn and/or flour tortillas, refried beans, grilled jalapenos, avocado slices, chips and salsa, and whatever else floats your boat. This is a lot of food so invite some friends. Fiesta time!