Just a couple of days ago, I found this:
Monkey Meat - It's Not What You Think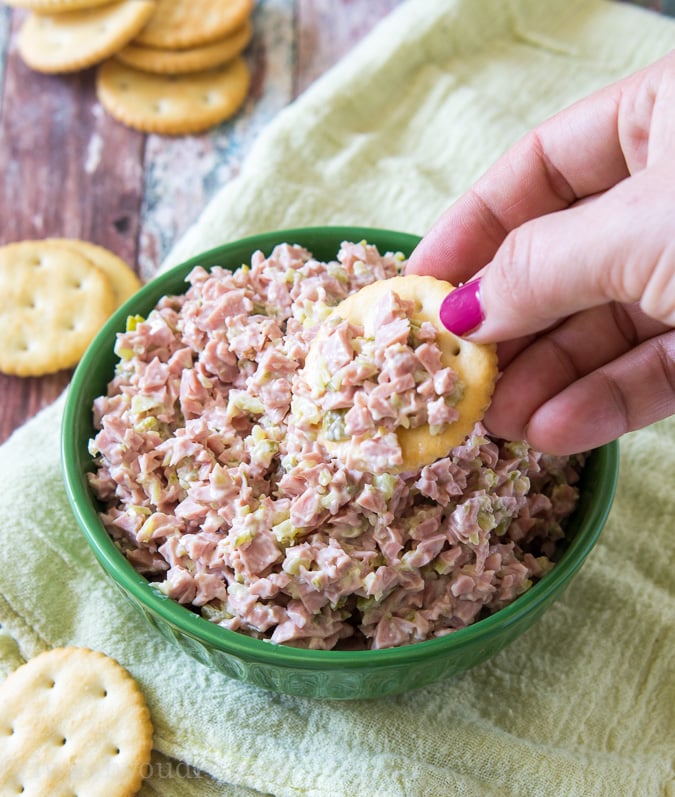 Ingredients

1 lb. stick bologna, cut into cubes
5 to 6 baby dill pickles, drained
1/2 cup mayo, more if needed

Instructions

1.In a food processor pulse the bologna several times until it becomes very finely chopped, place in a large bowl.

2.Wipe out the food processor and add the dill pickles, pulse a few times until very finely chopped. Add the dill pickles to the bologna along with the mayo. Stir to combine, keep chilled and spread on butter crackers or in-between to pieces of bread for a delicious sandwich!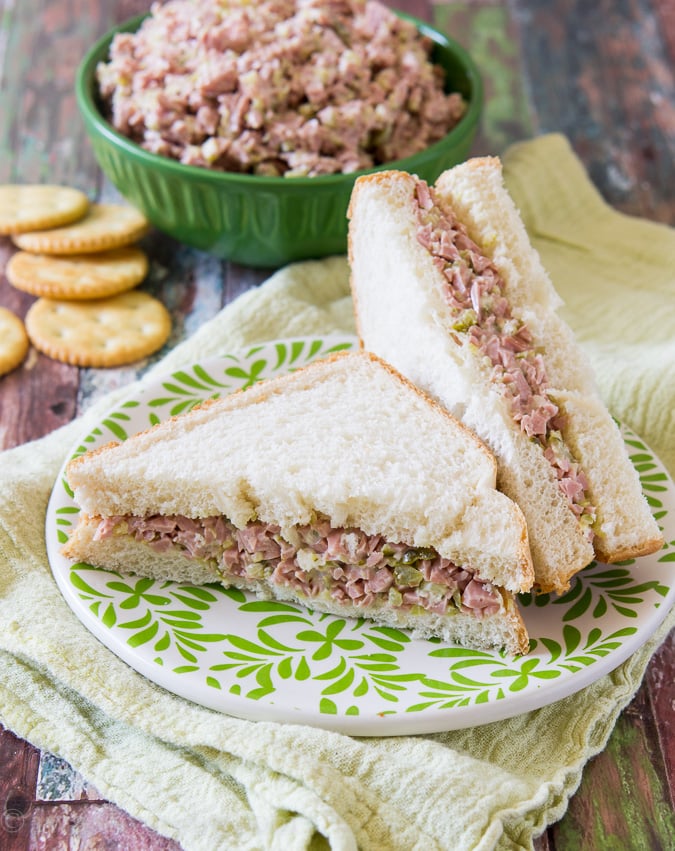 https://www.iwashyoudry.com/monkey-meat/
We always did something very similar with roast beef or ham to make sandwich filling. A person can vary from it a bit and add a few ingredients (such as cheese, chopped hard-boiled egg etc), but it's really easy, no matter what.
We would always use a meat grinder, which would work just as well as the food processor; I also imagine that it would work great with nearly any other cooked or pre-cooked sausage.