This is my my paternal grandmother's recipe for streuselkuchen or crumb cake in English. My grandmother was German, her father's parents having immigrated from Prussia and her mother's from Bavaria. I was very close to her and have wonderful memories of her teaching me traditional German prayers and also German cooking and all those memories include in some fashion this streuselkuchen. I don't ever remember going to see her that she didn't have one of these cakes available for eating. This keeps very well and will stay fresh, if covered, for several days. This recipe has been in our family for well over 100 years having originated with my great-grandmother's Bavarian family. Many streuselkuchen are made with yeast but this one is made with buttermilk and baking soda and as my great-grandparents were dairy farmers I am guessing the reason for that is that yeast may have been more difficult to come by for them than was buttermilk or maybe that is just the way the recipe originated in Germany since my great-grandmother's family was from a farming region in Germany (Bavaria). Who knows, but I do know this is delicious and ridiculously easy to make.
Here's the goods...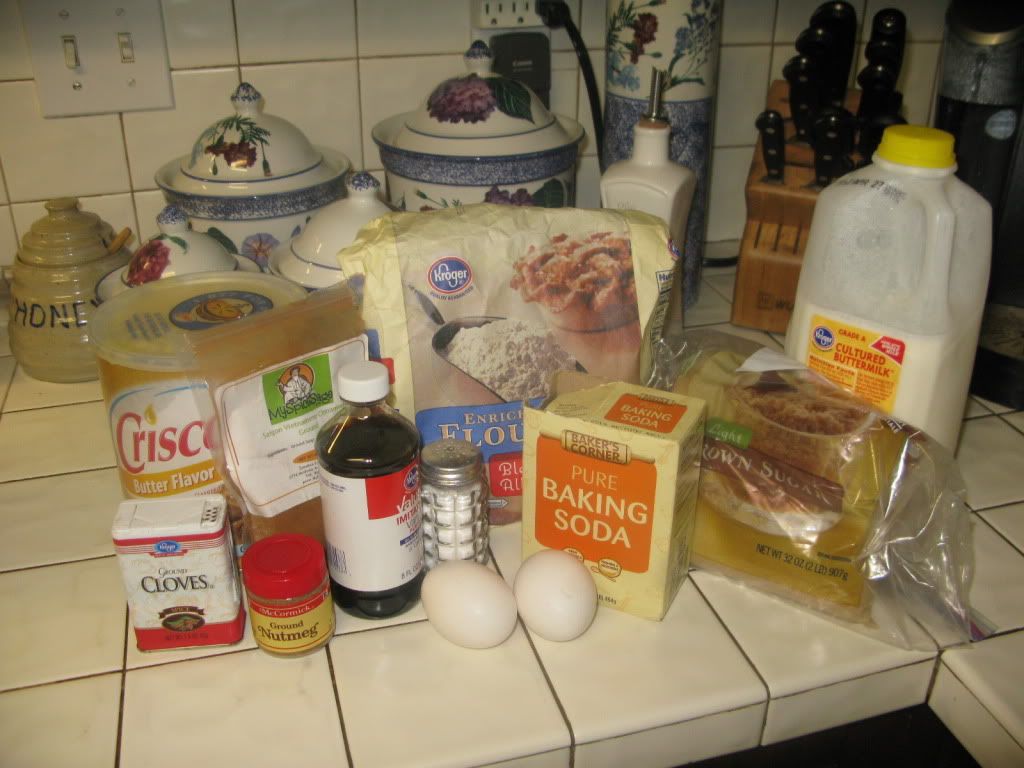 Ingredients for the cake.
1 cup shortening (the original recipe called for butter but I use butter flavored Crisco which works just as well)
2 cups light brown sugar
3 cups all purpose flour
2 eggs, slightly beaten
1 1/2 cups buttermilk
1 teaspoon (slightly heaping) baking soda
1 teaspoon vanilla (yes, that is imitation vanilla in my pic, which I do not usually use, but real vanilla is now $8 a bottle at Krogers)
1 teaspoon cinnamon
1/4 teaspoon ground cloves
1/4 teaspoon ground nutmeg
1 pinch salt
For the frosting.
1 cup powdered sugar
2 tablespoons milk
Cream together the shortening, flour, and brown sugar...
mix until it looks like this...
then take out 1 cup and set aside...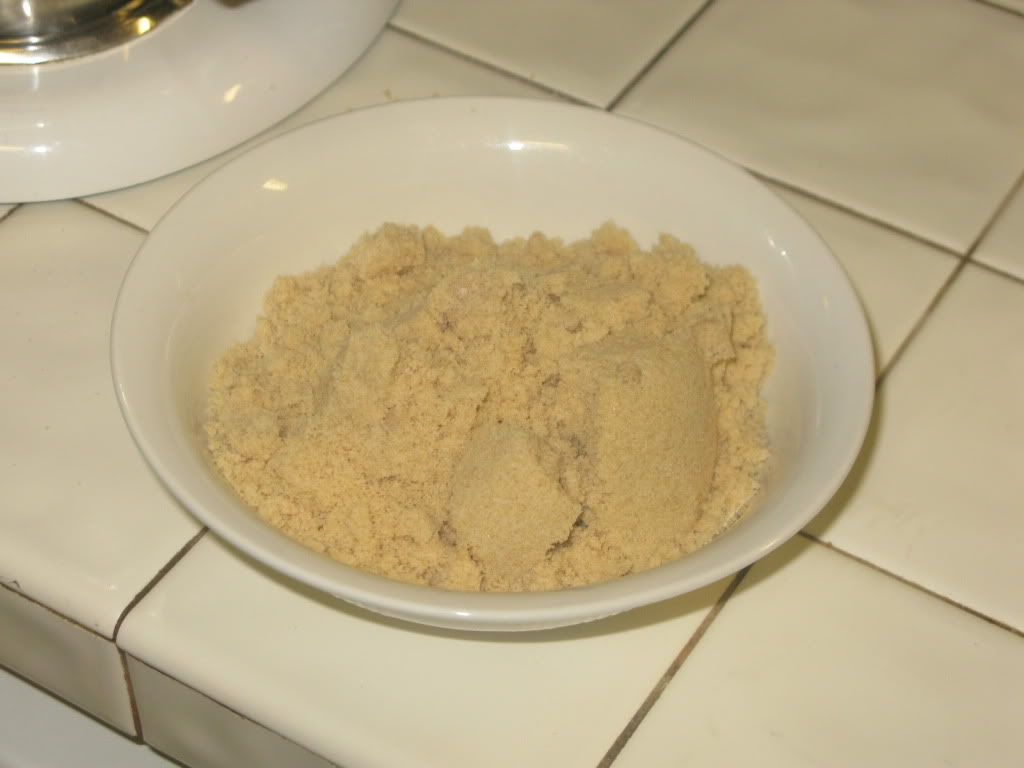 add the eggs, buttermilk, vanilla, cinnamon, cloves, nutmeg, baking soda, and salt and mix on medium speed until it makes a smooth batter like this...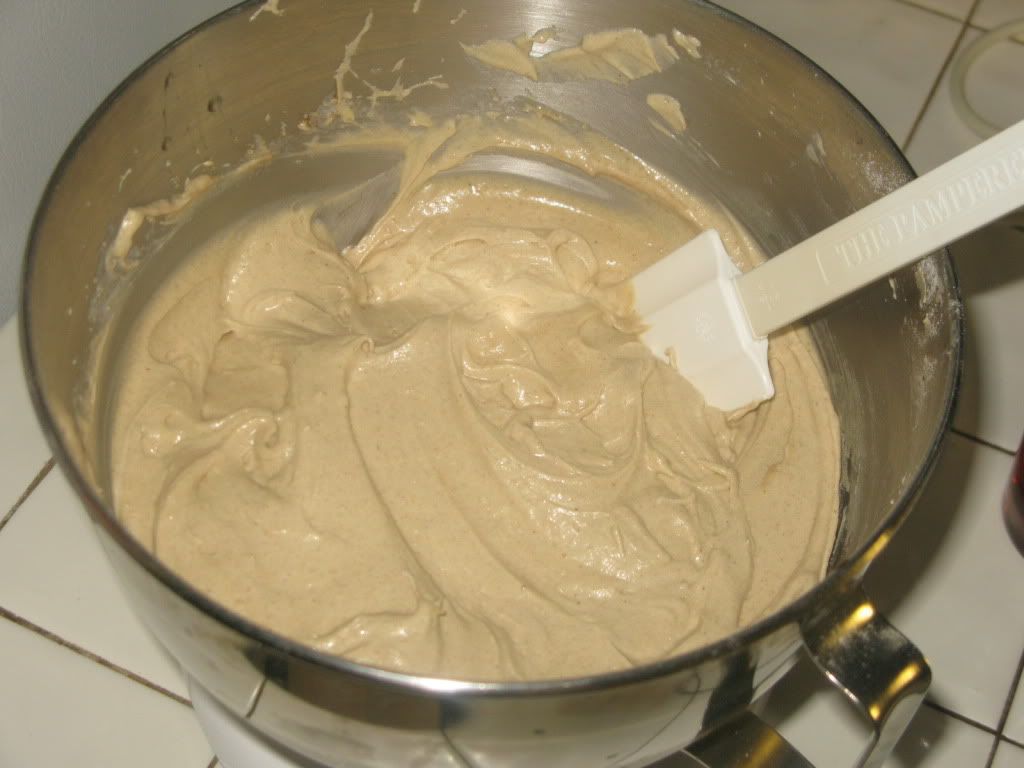 pour the batter into a lightly greased (I use Pam) 9x13 pan and make the streusel by squeezing handfuls of the one cup of reserved creamed dry ingredients and then sprinkling over the batter...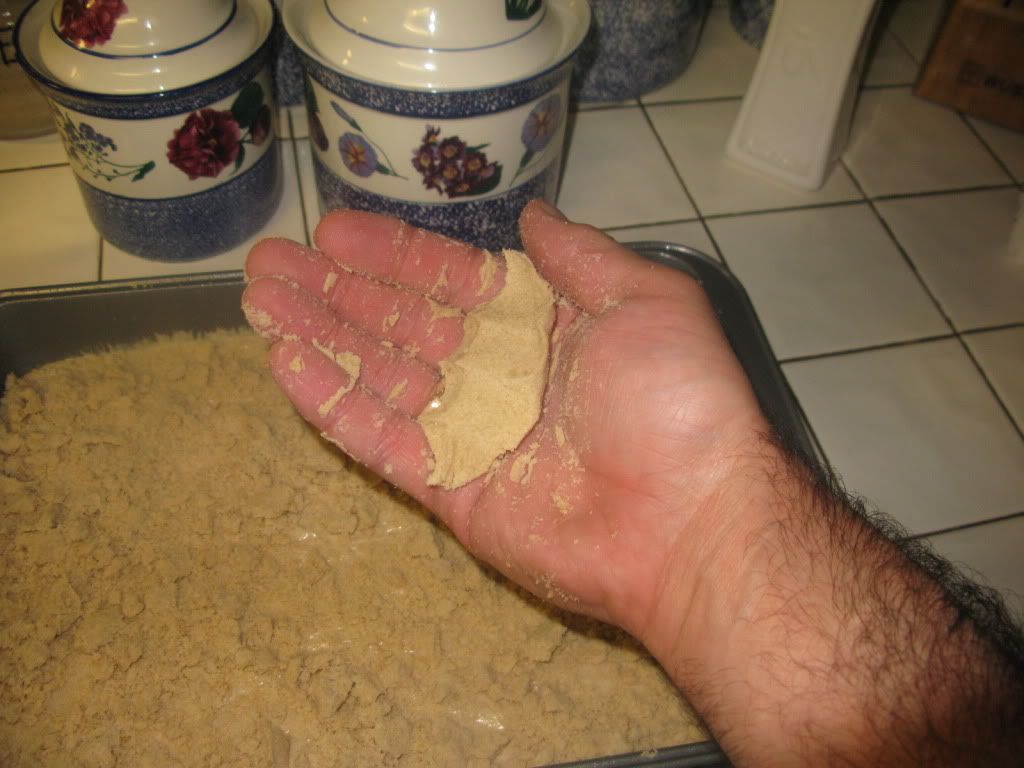 it should look something like this when you are finished with the streusel and it is ready to go into the oven. Bake at 350 degrees F for 40 to 50 minutes until a knife or toothpick inserted into the center comes out clean. 45 minutes in our oven is perfect...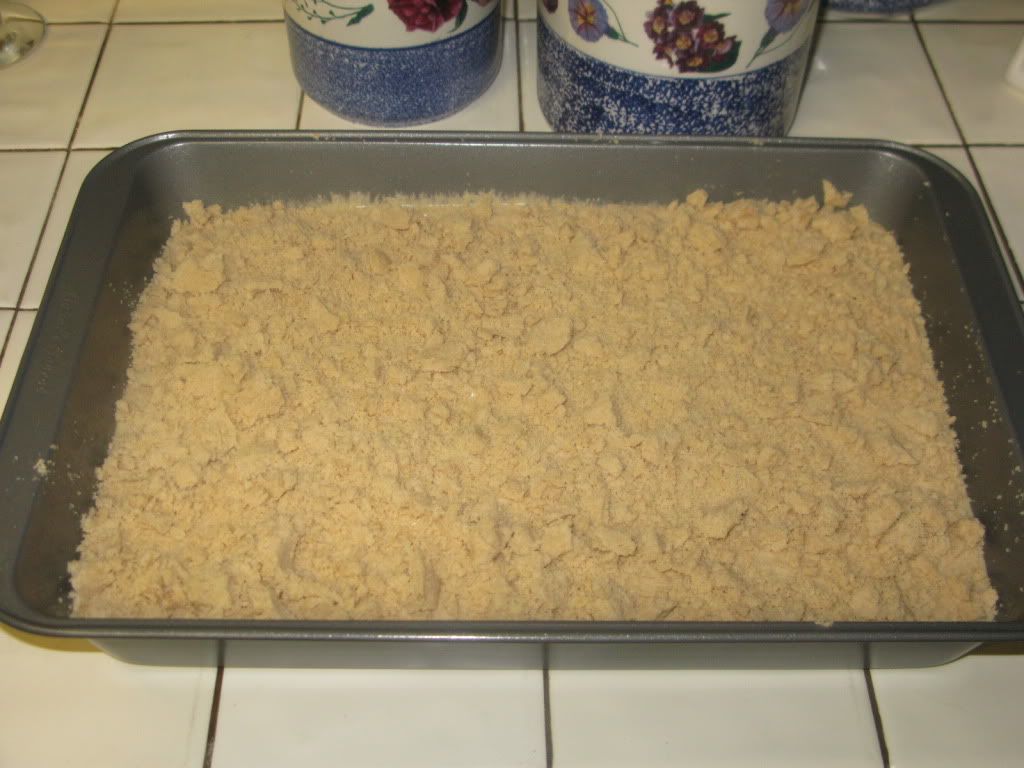 Once it is done and cooled slightly mix the cup of powdered sugar with about 2 tablespoons, more or less, of milk until smooth and drizzle over the cake...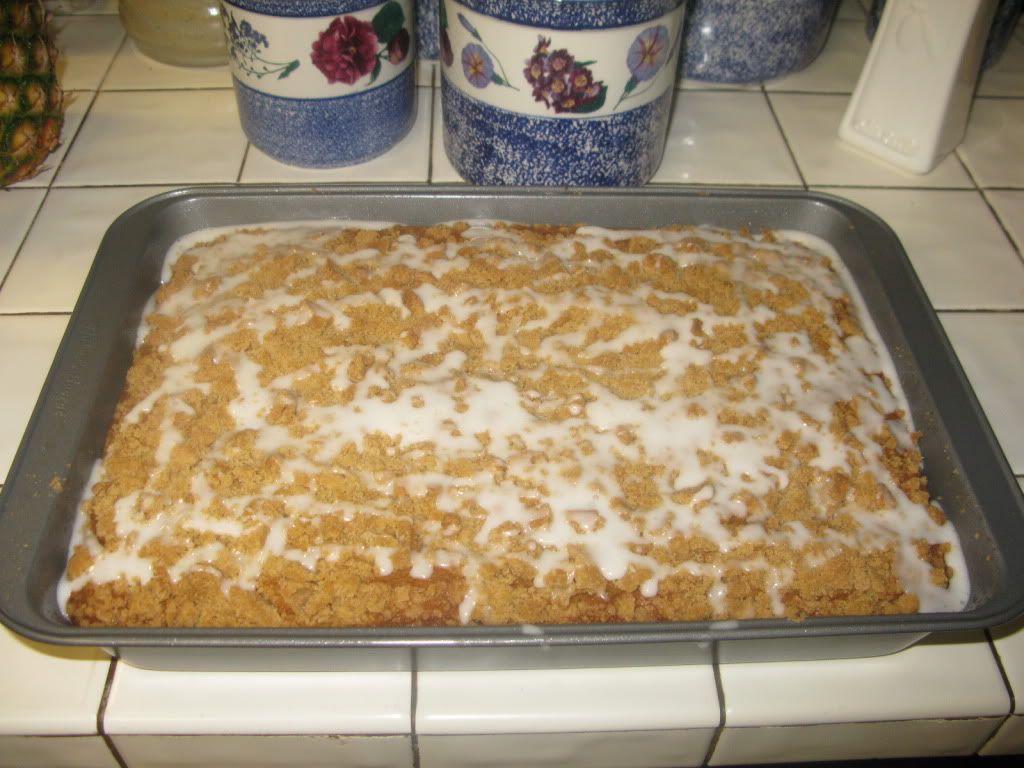 Enjoy!