Thanks to Brook's suggestion - I experimented overnight with a single onion just to see if drying slices in the oven could work. I sliced the onion as thinly as I could. I arranged the slices on a non-stick biscuit tray in a single layer and set the oven to 65°C /150°F. I watched over them carefully for the first three hours and, satisfied that things were safe, went to bed.
This was in the oven this morning, (I pushed it into a heap for the photo)
I put the flakes into a spice mill
and processed until all the flakes were dust.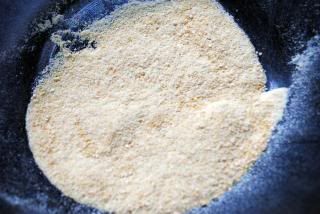 I put it through a
sieve
and jarred it in an old spice jar, t
his is how much onion powder you get from 1 medium brown onion.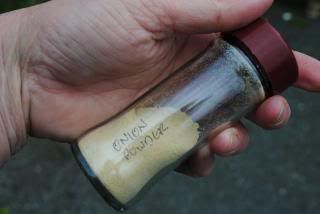 The result is a surprisingly pleasant condiment.
I shall now prepare to make a larger quantity to make the process worthwhile.
A full set of pictures will accompany when I get organised.