Paradicsmos Kaposzta
(Cabbage in Tomato Sauce)
This is one of those ethnic side dishes that's incredibly easy to make.

1 Med./Lg. Cabbage
1 29 0z. can of Tomato Sauce (822g)
1 Lg. Onion
Butter
Flour
Water
Sugar
I didnt weigh the cabbage, but I did manage to get a picture of it so everyone would know the size.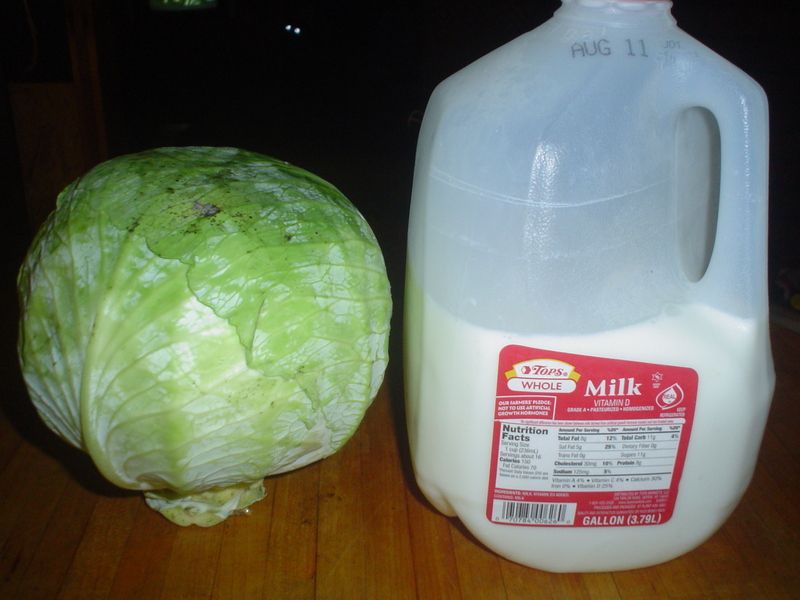 I cut the cabbage into one inch pieces.
I put the pieces in water to boil. The cooking process should be stopped when the thickest pieces are still just a little bit crunchy.
The Onion got chopped up and put in a pan to fry. The Onions should be fried until clear, no need to brown. Drain off the oil.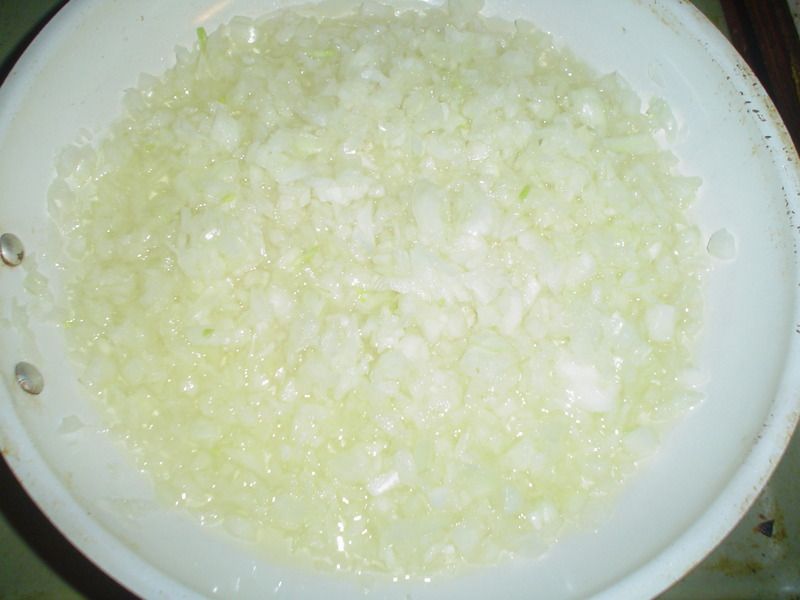 Okay, the Cabbage is done and drained and the Onions are done. Put them aside for now and get started on the Sauce.
In a large frying pan mix four Tablespoons of Butter and four Tablespoons of Flour and cook over low heat until lightly browned.
Add 2/3 cup of Water and stir. Keep stirring and when the flour dissolves add the Tomato Sauce.
When the Sauce thickens stir in the Onion and just enough Sugar to give it a barely sweet taste.
All that's left to do is to combine the Tomato Sauce with the Cabbage.
All Done!