YUM!!!
Buddy of mine cooks for Whole Foods in D.C. Today he posted a recipe for these tacos but the pork was not seasoned and it was broiled rather then grilled. All day at work today I thought about this recipe and made changes in my mind.
First I cut up some pineapple and coated it with some siracha and grilled it along with onions that had a nice coating of Worcestershire. I wanted to soften both and add a bit of flavorful char to the outside.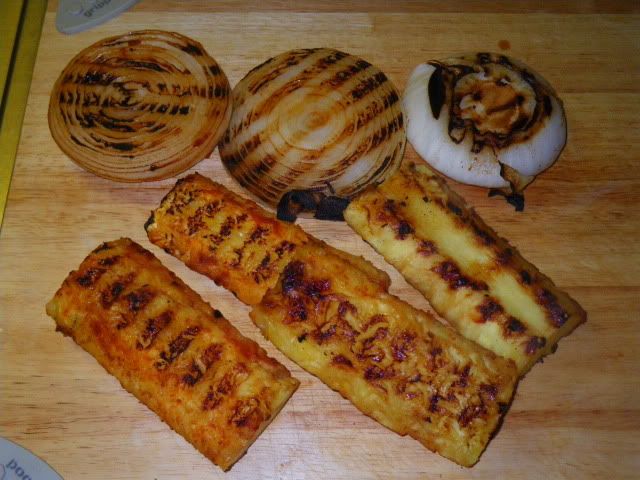 Next I rubbed some porkchops with cumin and lime and grilled til just done.
To finish I grilled some flour tortillas.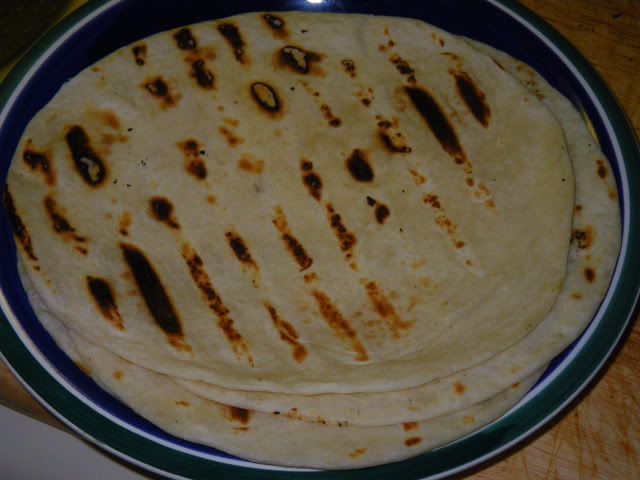 The tortillas were filled with some of the sliced pork, a couple spoonfulls of the pineapple and onion (which were chopped along with some cilantro) and a bit of fresh salsa from Publix.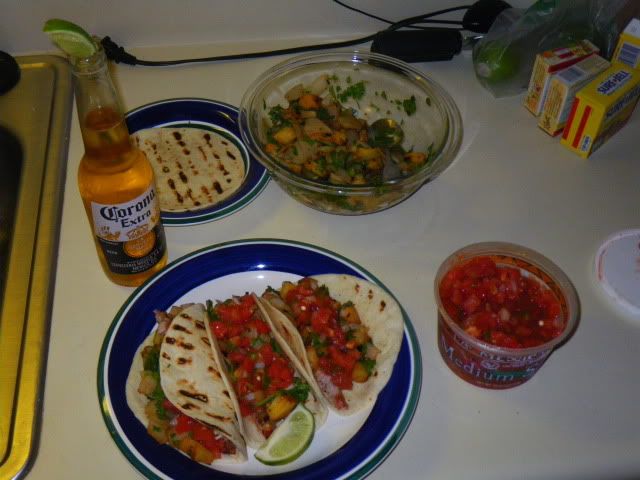 A close up view. Although simple in nature these tacos were bursting with flavor. Sweet, Salty, and Spicy all at the same time. Also very simple and quick to make.