SPENOT BOMBA
(shpeh-noht bohm-bah)
Spinach Fritters
A pretty easy recipe with just a few ingredients, these fritters are a tasty side dish that goes well
with roast pork, roast beef, or a grilled steak.
Spinach
3 eggs separated
3 Tablespoons flour
1/2 teaspoon salt
Cooking oil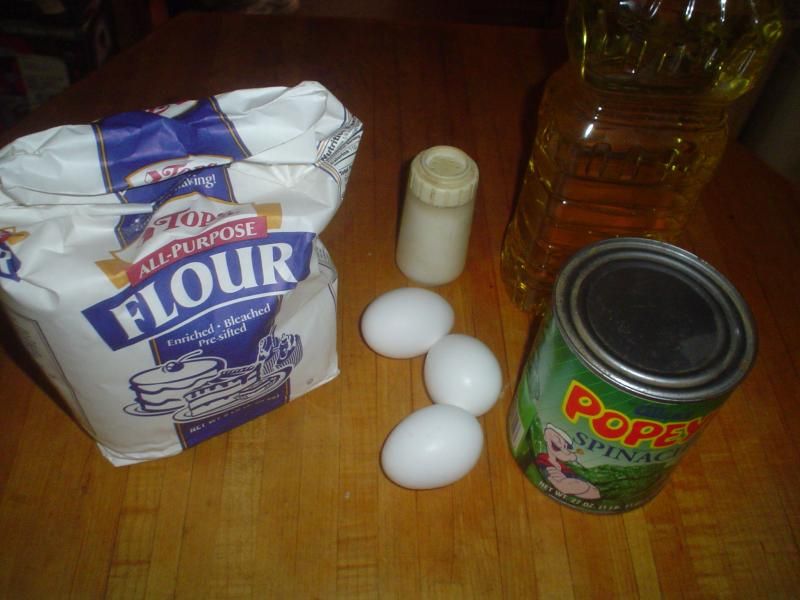 The Spinach can be fresh, rinsed, cooked, and chopped, frozen, or canned.This time I used a 27 oz.
can, drained and chopped.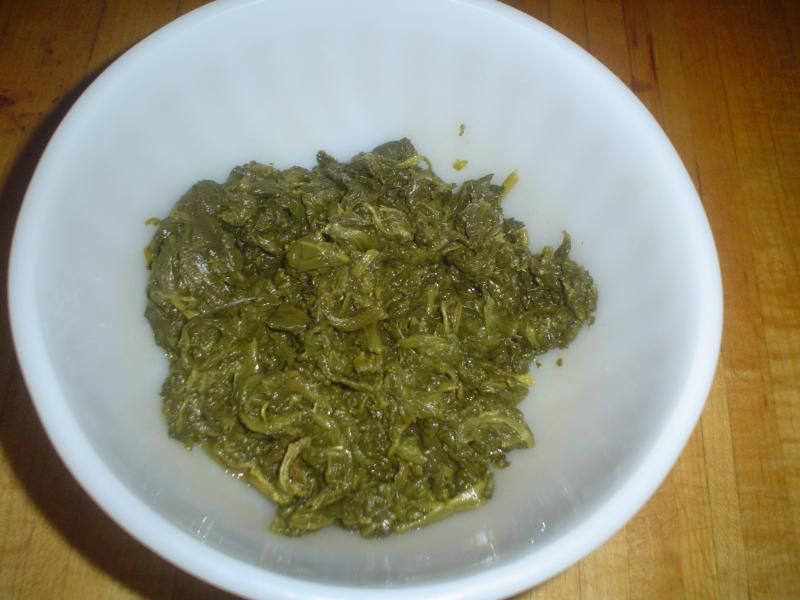 I mixed the egg yolks and 1 Tablespoon of oil.
I then stirred in the salt and enough flour to make a thick creamy batter.
The cooked, chooped, spinach was then added to the batter.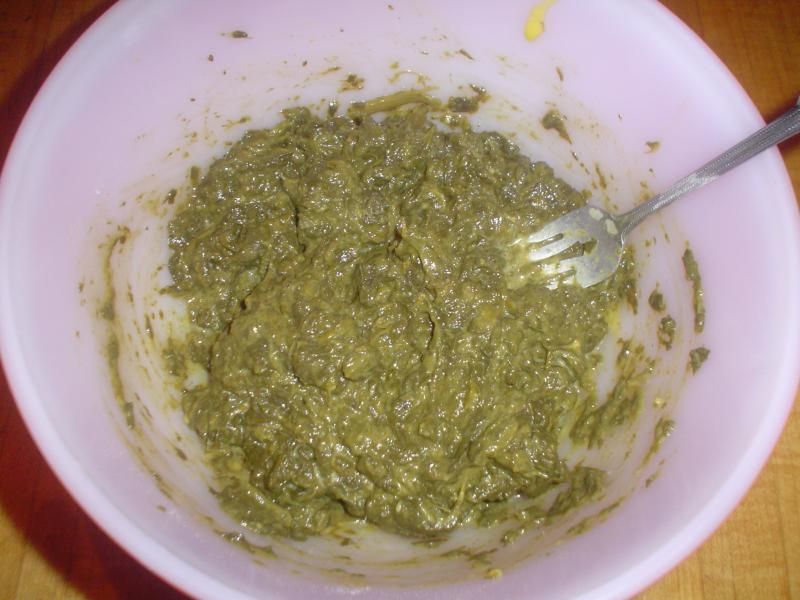 Then the egg whites were beaten until they formed peaks.
The beaten egg whites were then gently folded into the other ingredients.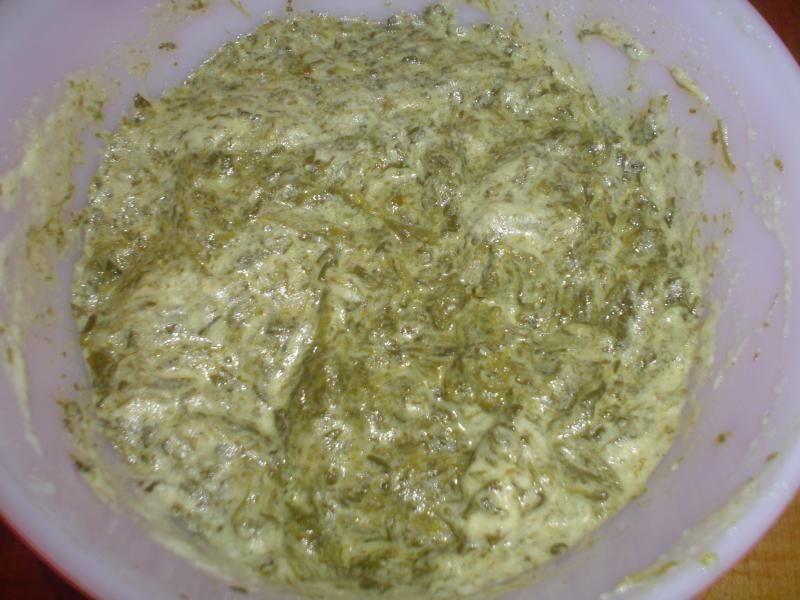 I used a gravy ladle to put the mix into the electric frypan, which was set to 350 degrees.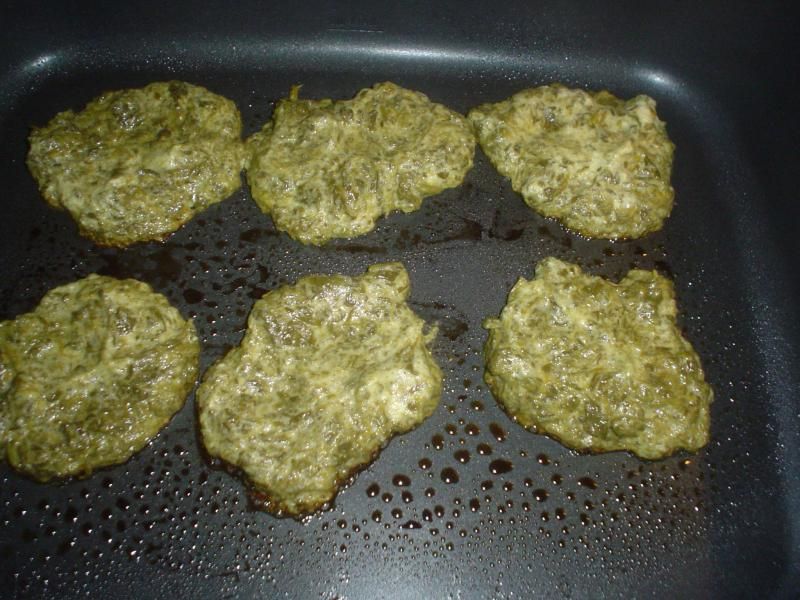 A few minutes on each side and they were done! (I blessed them with just a little sweet Hungarian
paprika to add some color)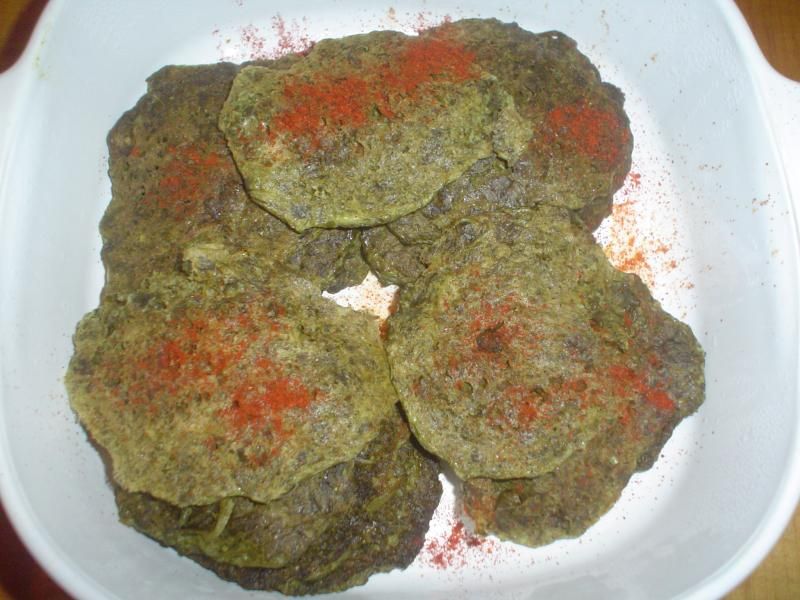 Cubed steak and spinach fritters!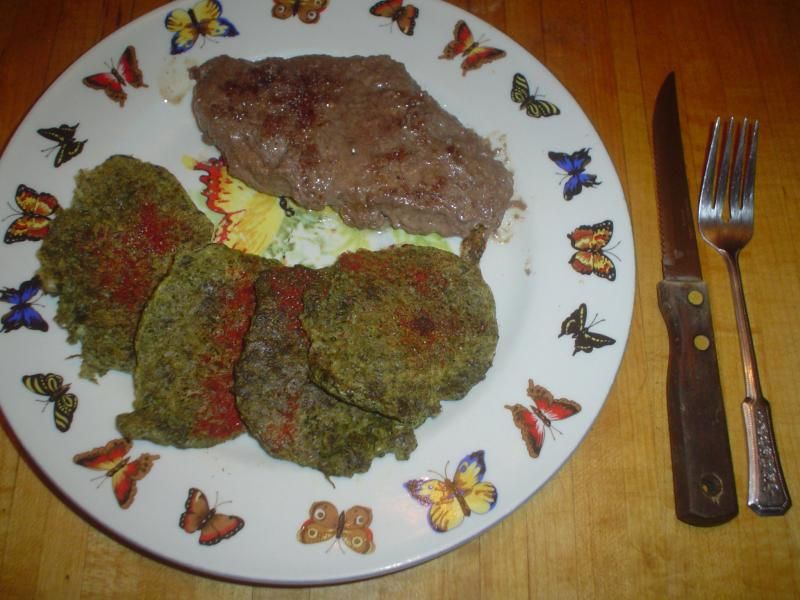 Side Notes:
This is a basic recipe and can be adjusted to suit the chef's own taste. A bit of black pepper, or perhaps garlic powder? Maybe some chopped green onions as a garnish? Sure, go ahead and make it to suit yourself!
The strong flavor of the spinach can be diluted by adding more whipped egg whites.
These can be cooked in an electric frypan, as I did this evening, or on the stove in a skillet, but keep in mind that cooking oil adds nothing to the flavor, whereas bacon fat would be preferrable if available.
In Hungarian he's known as "Popaj a tengeresz", but of course here in the U.S. we know him as "Popeye the Sailorman" and yes that is "Popeye" brand spinach I used!