First we need to get the heat going. A charcoal starter chimney works well for the high heat required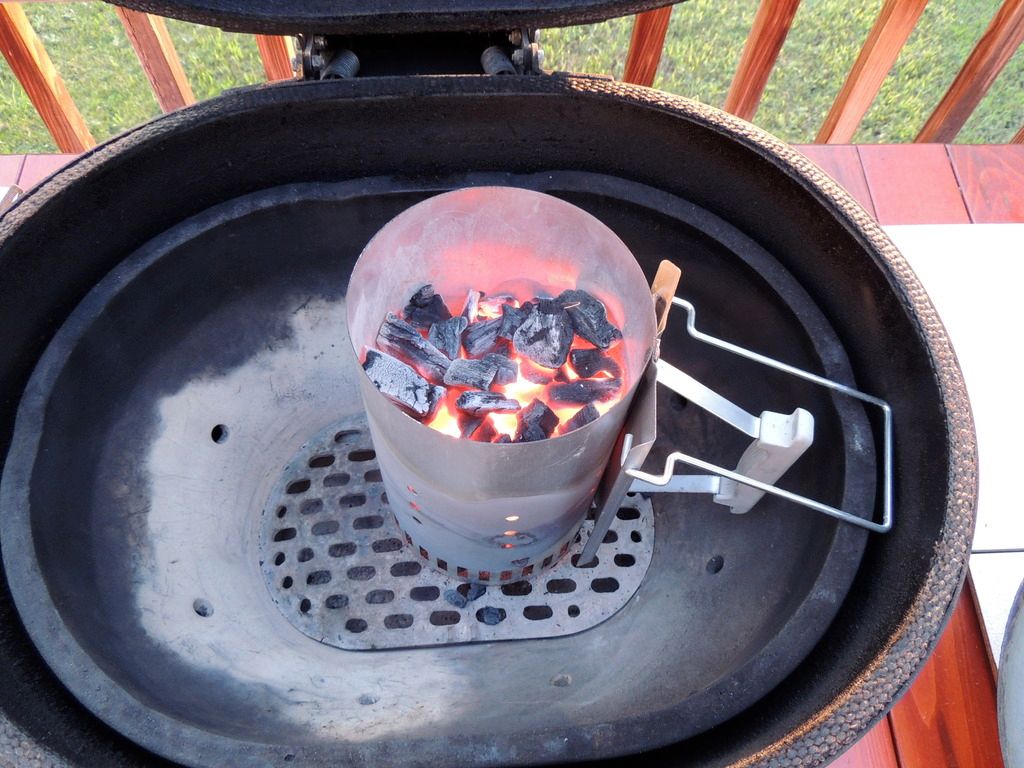 Now we've got to assemble the ingredients. Put up or shut up.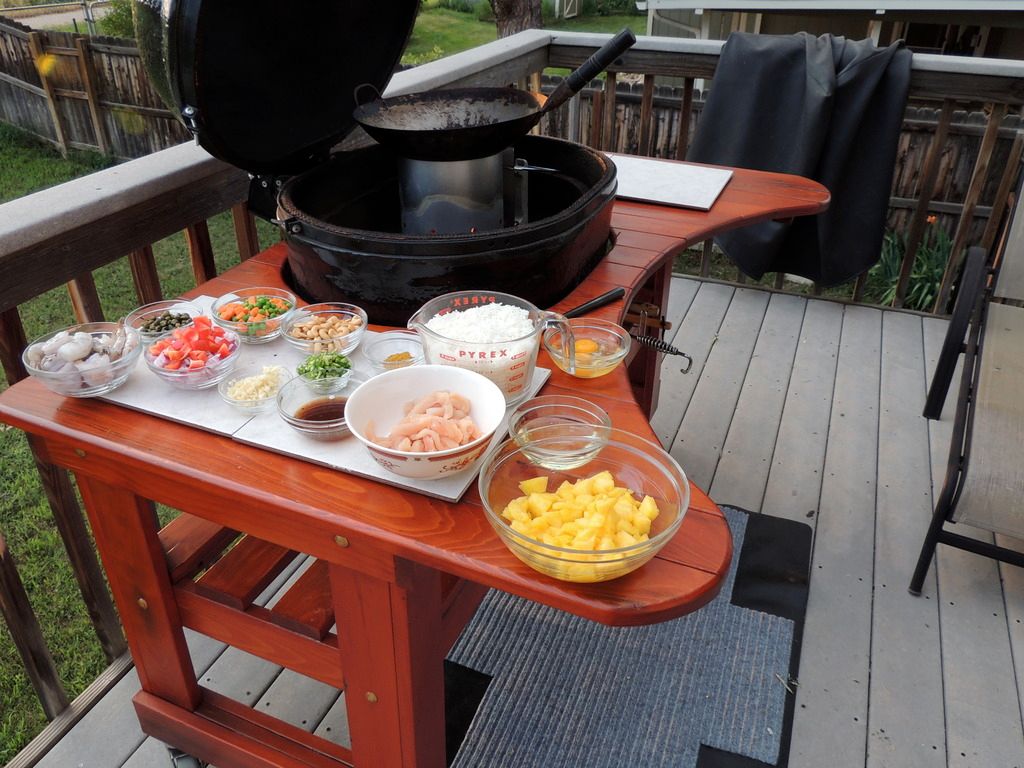 wok'n up some yag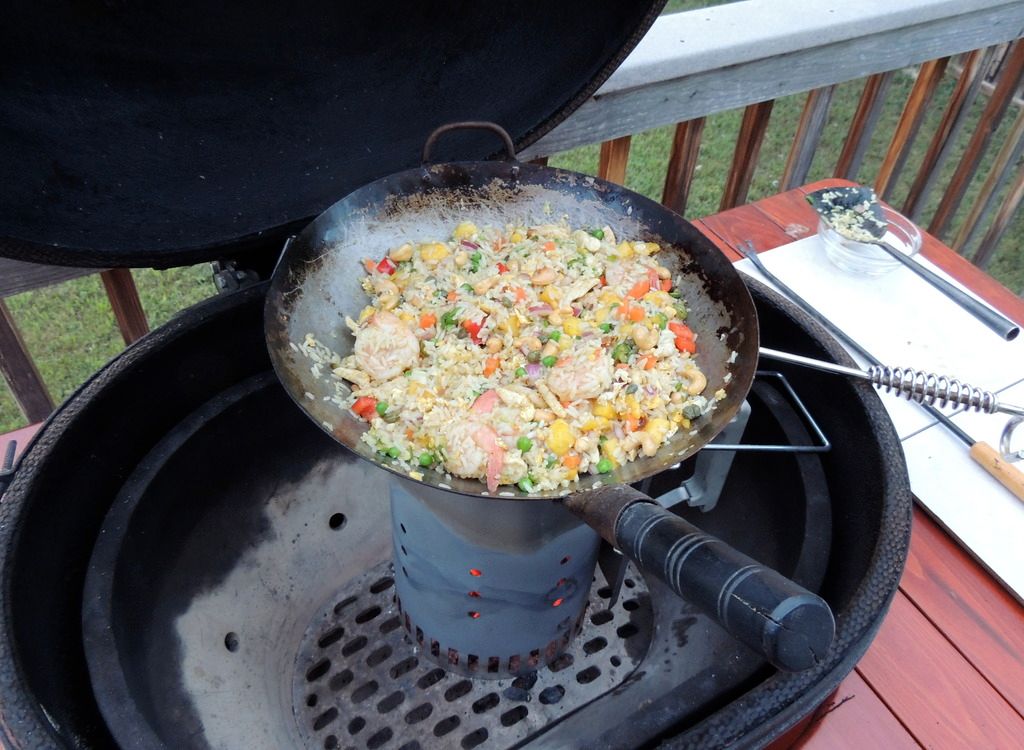 Served in pineapple shells leftover from the extraction. This took me longer that the assembly and frying of the innards.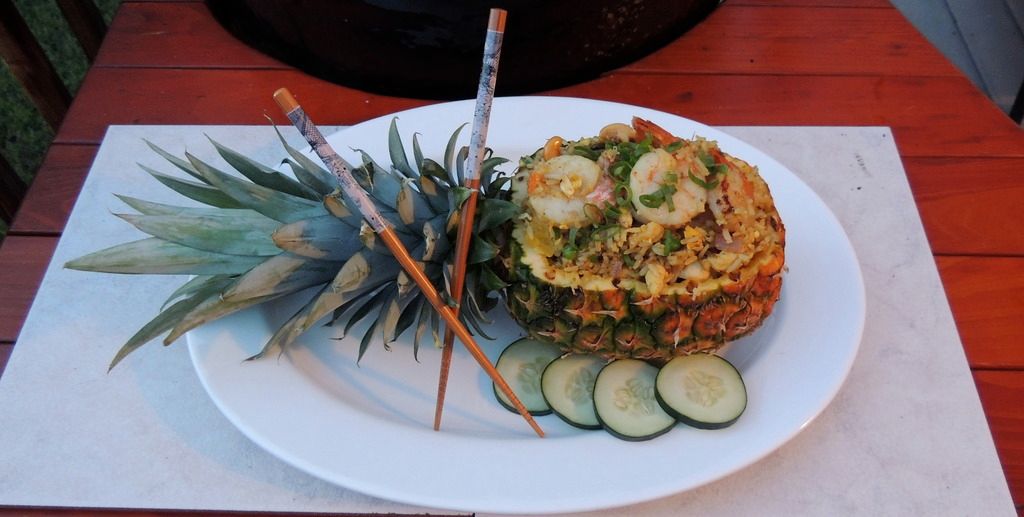 What a wonderful recipe. I love pineapple and the yin yang of this dish is remarkable. Spicy/cool, sweet/sour, land and sea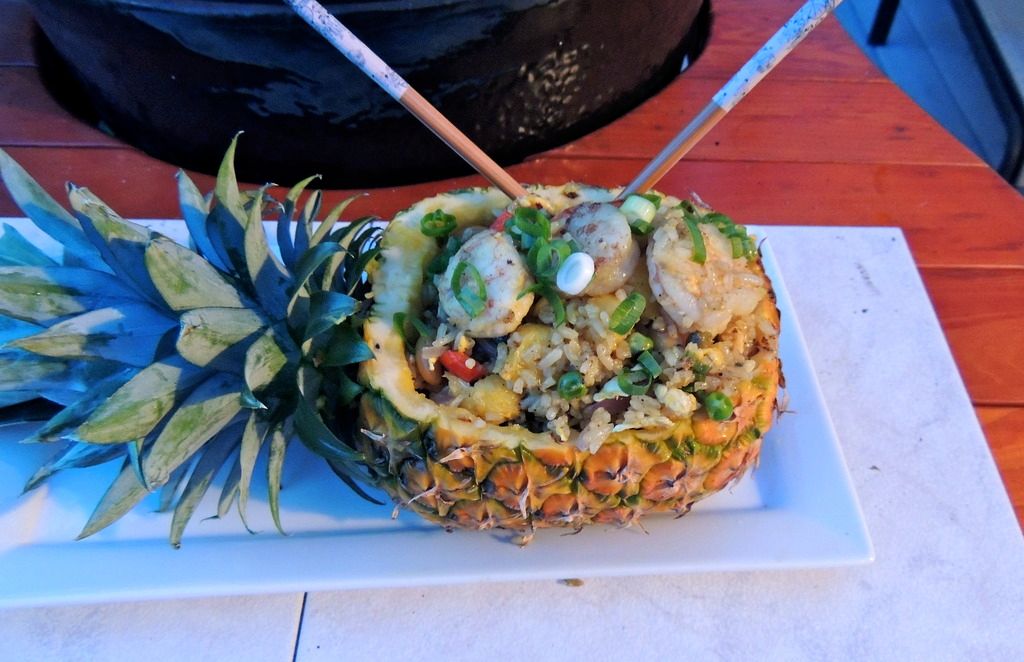 Should you want to try the chimney as a heat source, you should cut V notches in the top for more air flow. A round bottom wok fits the top of a charcoal chimney so well it will cut off the airflow. I used spacers that worked well for this.