Ethiopian Chicken Wings With Spicy Chili Butter
Doro = Chicken
Mitmita = Spicy hot chili blend
Niter Kibbe = Spiced clarified butter
I'm cooking these wings in the snow because, well, because it decided to snow. Again.
Oil the wings and dredge in a mix of flour and turmeric.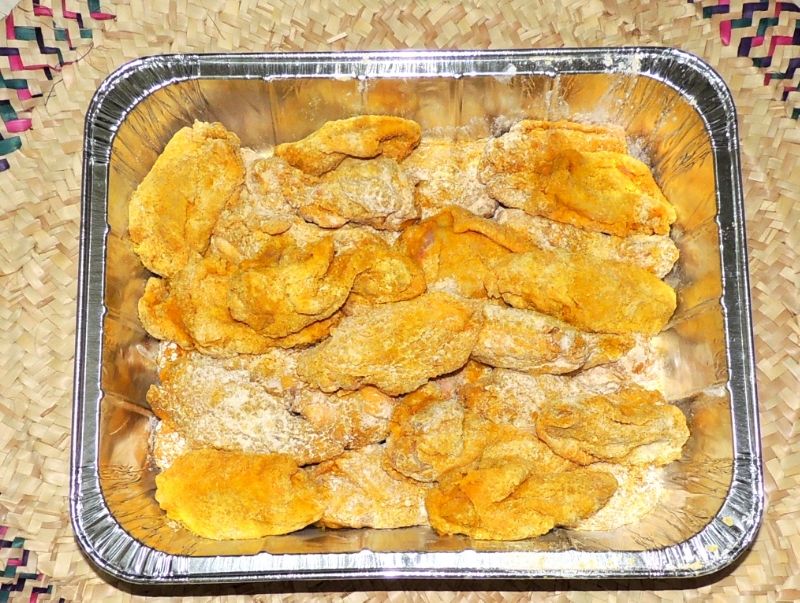 Head out into the storm and set them to grilling
To make the chili butter we need Mitmita, a fiery hot Ethiopian chili blend made from ground African Bird Eye peppers, ground Ethiopian Black Cardamom (Not to be confused with green Indian cardamom typically found at your local market.) and Niter Kibbe, a spiced clarified butter.
Mince red onions, garlic and ginger. I used my trusty food processor for this. Fry over high heat for a few minutes.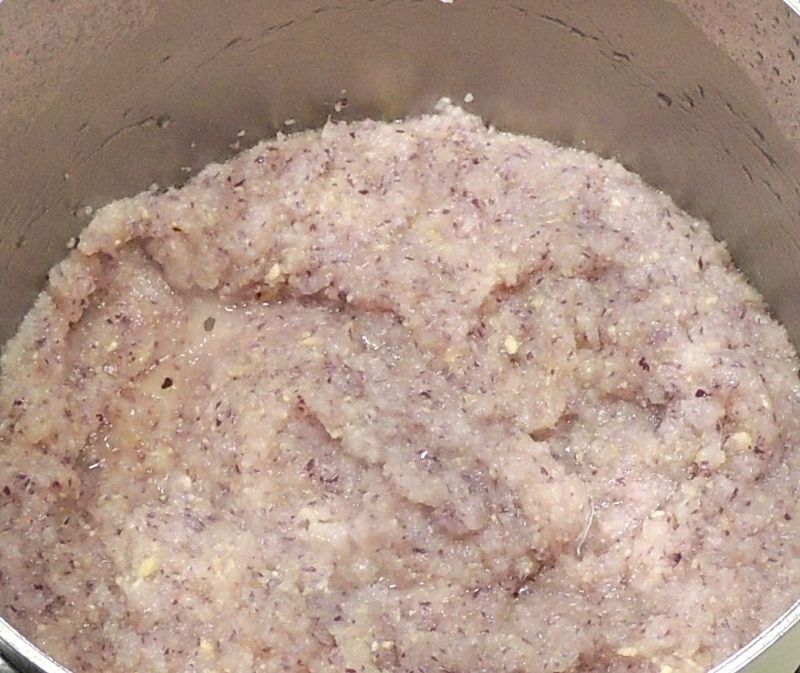 Add Mitmita and fry for a few more minutes. Now throw in the Niter Kibbe, cover and cook for 3 or 4 more minutes and you're done. This hot chili butter is out-of-this-world-great!!! This photo doesn't capture the bright yellow chicken or the deep redness of the chili butter. Trust me, it was there.
Plate the finished chicken wings, cover with hot chili butter, and garnish with sliced jalapeno peppers and chopped tomatoes.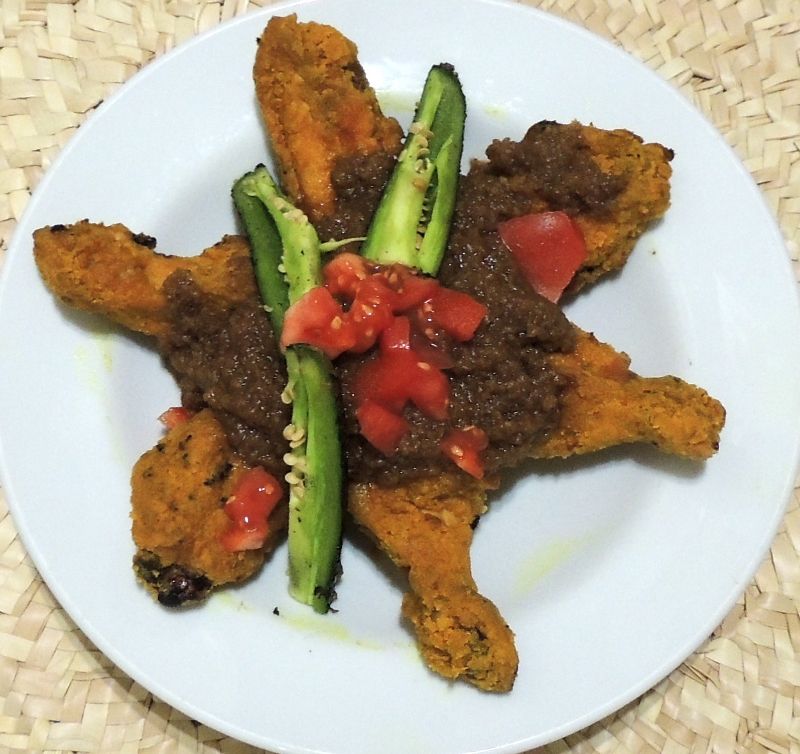 Different, spicy, and pretty darned great all around.