Yes, you can safely eat some of natures best fungi! Late summer and fall is when they peak in New England. Many of the same edible mushroom species are found world wide and through most of the US. You do need some good books and to start I recommend: "Mushrooming with out fear" by Alexander Shwab. It's about $10 US on Amazon and worth every penny. A good field guide is helpful too.
Mushrooms are in the 'meat' family to me as they must be properly hunted.
Today, I harvested some red cap boletes and chanterelles. Note the fresh cut stem on the boletus turns BLUE. It will return to normal color after a bit of time.
Brush the dirt and critters off your shrooms then wash them before cooking.
Now cooking is another art. Preferably use cast iron pans. Sautee the mushrooms in real butter or coconut oil. I have just placed cleaned chanterelle pieces in hot butter. There is one small red cap boletus there too.
How they look as they are cooking: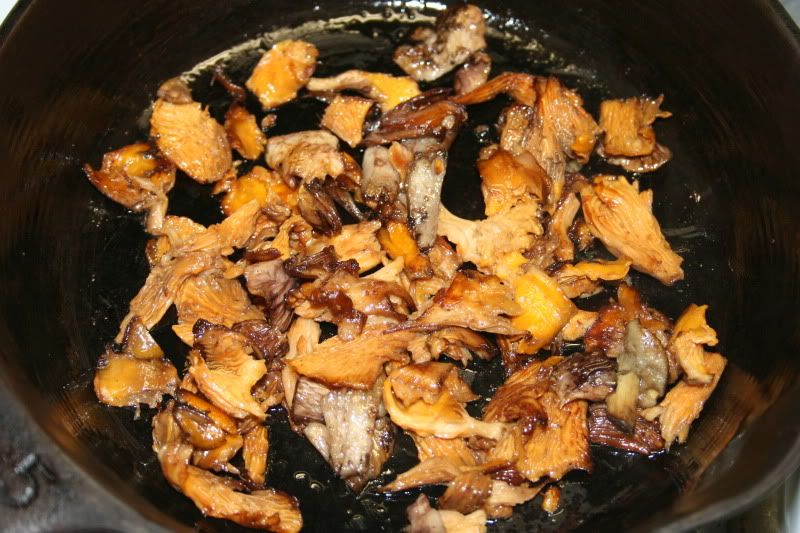 Here is last night's supper of grilled fallow steak with sauteed chanterelles.
Delicious! So get the books and get out in the woods.